Trump, Putin Meeting Next Week Can Be A Minefield For President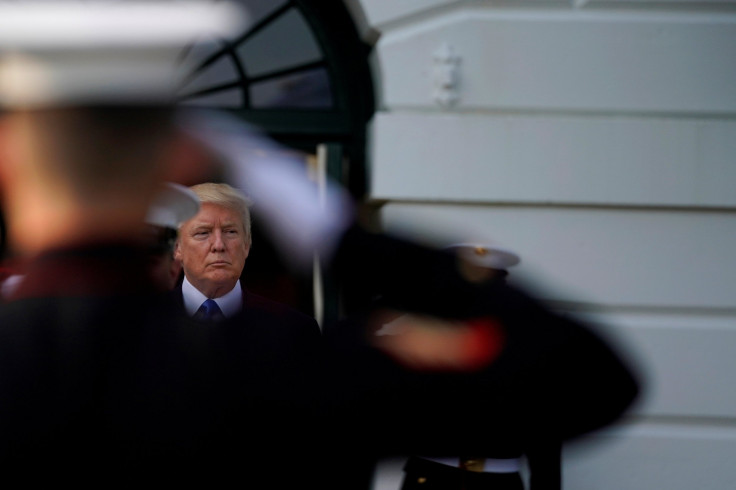 Experts in Russia-U.S. relations believe it would not be a good idea for President Donald Trump to meet Russian President Vladimir Putin at the G-20 summit next week in Hamburg, Germany with "no specific agenda."
Confirming the meeting Thursday, National Security Advisor HR McMaster said: "There's no specific agenda. It's really going to be whatever the president wants to talk about."
Speaking to Politico, Thomas Graham, managing director at Kissinger Associates and a former White House aide under George W. Bush, said this would create an imbalance in the preparedness between the two leaders.
Read: Trump-Putin Agree To Cooperate, Improve US-Russia Relations, Kremlin Says
"Putin will come to this meeting with an agenda. He comes to these meetings prepared," he said. The meeting is also likely to be a minefield for Trump, as allegations of Russia interfering with last year's presidential election have marred his win and dogged his first five months in office. The issue is likely to be the proverbial elephant in the room when the two leaders come face-to-face.
Rep. Adam B. Schiff of California, the top Democrat on the House intelligence committee, said he hoped Trump would take Putin on regarding the interference, the New York Times reported.
"I would hope — though I can't say that I expect — the president to push back hard on Russia's interference in our election, make it clear that that kind of meddling in our affairs will not be tolerated and we won't tolerate it elsewhere either," Schiff said.
The two countries are also at odds over Ukraine, NATO expansion and the civil war in Syria where Kremlin is backing Syrian President Bashar Assad. Experts said that Trump, who is yet to settle on a Russia policy, could find himself making pledges that collide with other priorities.
"There are lots of Russia issues, but there is not a Russian policy yet. There clearly are risks when you have got a foreign policy process as disorganized as it appears to be in this administration. There is a risk of making commitment in one field that could impinge on other interests that haven't yet been fully discussed," the Times reported Jefferey Rathke, deputy director of the European Program at the Center for Strategic and International Studies, said.
Read: Are Trump And Putin Friends?
Michael A. McFaul, who served as the United States ambassador to Russia under former President Barack Obama, said it was potentially risky for an American president to go into such a consequential meeting with another world leader — particularly a forceful and persuasive figure like Putin — with so little preparation on what policy objectives he wants to pursue, the Times reported.
"The big danger with Trump and his instincts is that he often defines a 'good meeting' or a friendly encounter as a positive outcome of a meeting with a head of state, and with Putin — where we have a big agenda, and a lot of it's adversarial — he's got that backward," McFaul said.
Trump however, has told White House aides to come up with possible concessions to offer as bargaining chips in the meeting, according to two former officials familiar with the preparations, The Guardian reported.
National Security Council staff have been tasked with proposing "deliverables" for the first Trump-Putin encounter, including the return of two diplomatic compounds Russians were ordered to vacate by the Obama administration in response to Moscow's interference in the 2016 election, the former officials said.
© Copyright IBTimes 2022. All rights reserved.
FOLLOW MORE IBT NEWS ON THE BELOW CHANNELS