Trump Ridicules DeSantis For 'Stealing' His Style; Copying His Hand Gestures: Report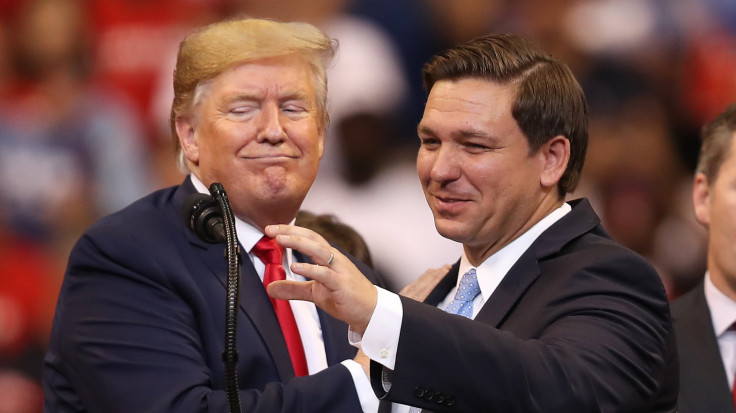 KEY POINTS
Trump mocked DeSantis for copying his body language and movements at public events: Report
Don Jr. believes DeSantis is looking at his Twitter account for policy ideas and talking points
DeSantis' popularity has grown among Republican voters and mega-donors
Former President Donald Trump has been slamming Gov. Ron DeSantis, R-Fla., for "stealing" his style and gestures, according to a report.
Trump has repeatedly mocked DeSantis for copying his body language, movements and speaking rhythm at public events over the past year and has even joked about possibly suing the Florida governor for "copyright infringement," three sources with knowledge of the discussions told the Rolling Stone.
"There was this time, maybe a year ago that I remember him making fun of [DeSantis] for doing similar hand gestures and motions," one of the sources said. "He called it 'stealing' from him and [to paraphrase] described it as a lame impression of Trump."
According to the sources, Don Jr., Trump's eldest son, believes that DeSantis and his team are looking at his Twitter account for talking points and policy ideas. The sources said Don Jr. stated that his tweets would later be incorporated into DeSantis' talking points.
DeSantis' popularity has grown among Republican voters and mega-donors over recent months. In a new YouGov poll published Friday, DeSantis fared better than the former president in a hypothetical head-to-head 2024 matchup against Biden and Trump, with 20% of poll respondents saying they would vote for the Florida governor. In contrast, 19% of the poll's 1,000 respondents said they would support Trump.
In July, a New York Times/Siena College poll found that while 49% of Republican voters would support Trump for the 2024 presidency, 47% said they would back another GOP presidential candidate. DeSantis fared the best, with nearly 25% support overall and 32% support among Republican voters with a bachelor's degree or higher.
Apart from faring well in polls, some Republican donors were also reportedly turning away from Trump after the House Select Committee revealed damaging information about his role in the Capitol riot. Donors were allegedly shifting their attention to other possible 2024 GOP presidential candidates, including DeSantis.
Neither the former president nor DeSantis announced plans to run for the Republican Party's presidential nominee. Trump is expected to make an official announcement after the end of the midterm elections.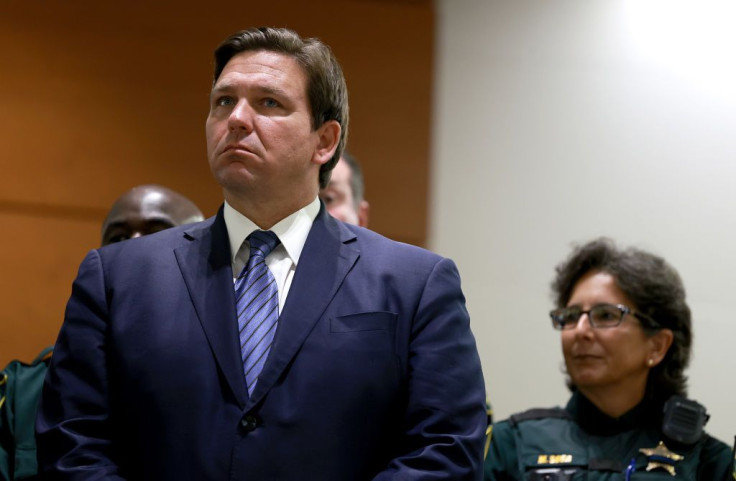 © Copyright IBTimes 2023. All rights reserved.