Trump Says NARA Only Had To Say 'Please, Please, Please' To Get Classified Docs Back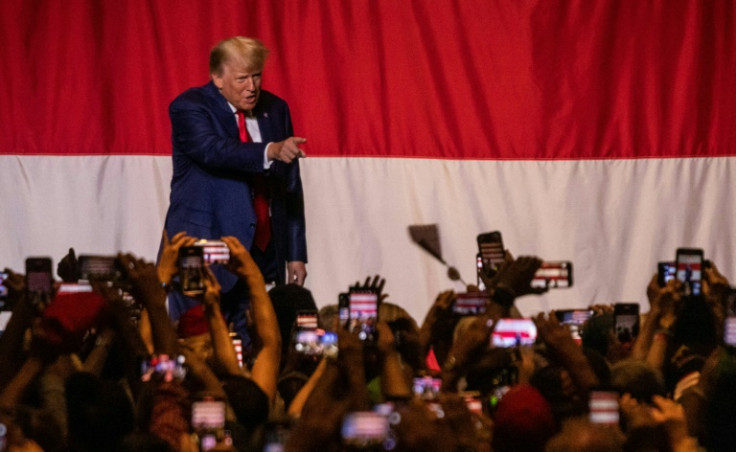 KEY POINTS
Trump claimed that he wanted to go through the boxes of classified documents and get his personal items out
Fox News' Bret Baier pointed out that NARA had asked Trump to return the documents
Trump has repeatedly defended his actions and continued to maintain his innocence
Former President Donald Trump suggested that the National Archives and Records Administration (NARA) could have acquired the classified materials he allegedly took with him after leaving the White House had the agency politely asked for them back.
In an interview set to air Monday evening, Trump told Fox News' Bret Baier that if NARA had told him "please, please, please," he would have been willing to return the documents at his Mar-a-Lago estate in Florida.
"The only way NARA could ever get this stuff, this (sic) back would be [to say] 'please, please, please, could we have it back?'" Trump said.
However, Baier pointed out that NARA had in fact asked him to return the documents after it went to the Department of Justice (DOJ) for a subpoena.
Trump, interrupting Baier, claimed that before him, the agency had "never" gone to the DOJ to subpoena a president to give back classified documents.
Asked why he did not hand over the documents then, Trump responded, "Because I had boxes. I want to go through the boxes and get my personal things out. I don't want to hand that over to NARA yet. And I very was busy as you've sort of seen."
Baier said that according to the indictment, Trump told his aide to move some documents to other locations, despite insisting he fully complied with the subpoena.
The Republican frontrunner claimed that he had to first take all of his things out before sending the boxes to NARA.
"These boxes were interspersed with all sorts of things," Trump said. "Golf shirts, clothing, pants, shoes."
Baier then asked: "Iran war plans?"
"Not that I know of," Trump replied.
The real estate mogul has repeatedly defended his actions and maintained his innocence, saying that he had an "absolute" right to take anything that he wanted under the Presidential Records Act.
However, Trump was indicted under the Espionage Act, and the law he cited made it clear that any materials created or received by the president or his staff during his tenure belongs to the government.
When Baier asked if he still had any sensitive files in his possession, Trump said he does not.
"No, I don't have anything, no," Trump said. "What I'm concerned about is they took everything. I don't know what they took. They could be stuffing it."
Trump was indicted by DOJ special counsel Jack Smith on 37 felony counts in connection with his handling of classified records — 31 pertaining to the willful retention of national defense information and the others relating to alleged conspiracy, obstruction and false statements.
The extensive details of the 44-page federal indictment have generated speculation even among conservative legal experts that this might be the case that could get a guilty verdict for the former president.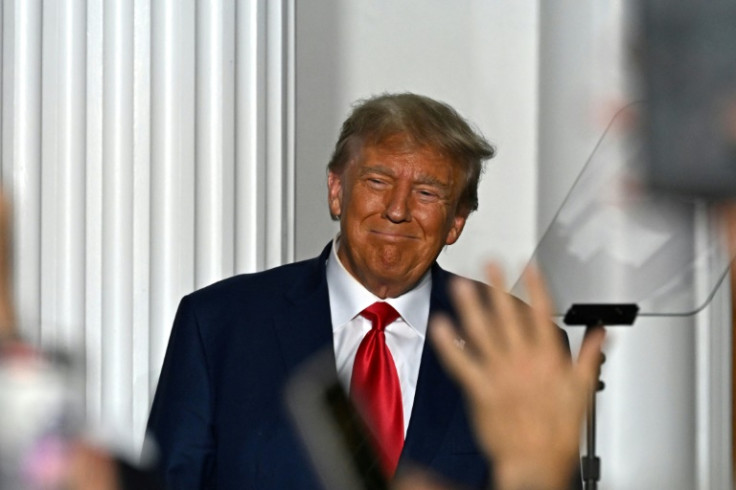 © Copyright IBTimes 2023. All rights reserved.