Trump Taj Mahal Casino Union Strike Enters Third Day, No End In Sight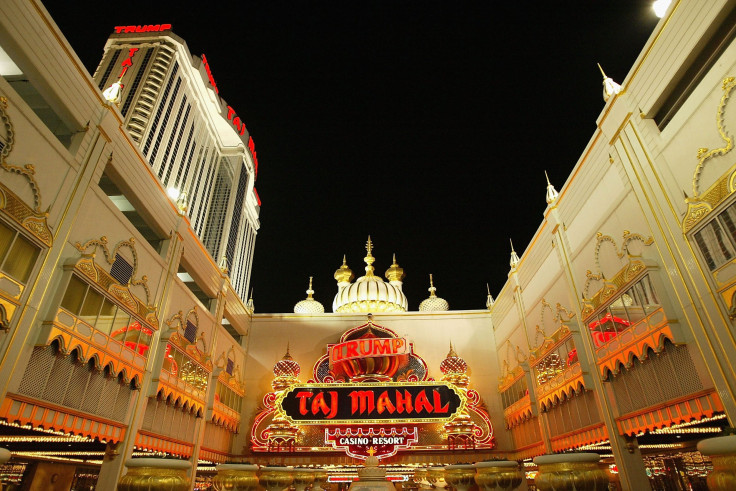 The strike by workers at the Trump Taj Mahal casino and hotel in Atlantic City has entered its third day — with no end in sight. Local 54 of the Unite-HERE union took to picket lines after contract negotiations broke down earlier this week.
Attempts are being made to reach a contract that restores the workers' health insurance and pension plans after the former owners of the casino got a bankruptcy judge to cancel those benefits in 2014. The union says that workers are paid an average of $11.74 an hour, forcing many of them to rely on public assistance such as government-subsidized health insurance and food stamps.
"I don't mind it because it's for a good cause. When somebody steals health benefits from young families with kids for 22 months I think that's horrendous and outrageous," said John McLaughlin, who said he has worked as a bartender at the hotel since it was opened by Donald Trump in 1990, the Associated Press (AP) reported.
Trump has had no involvement with the Trump Taj Mahal since 2009 and the casino now belongs to fellow billionaire, Carl Icahn — who acquired it in February this year, keeping the hotel afloat during its bankruptcy.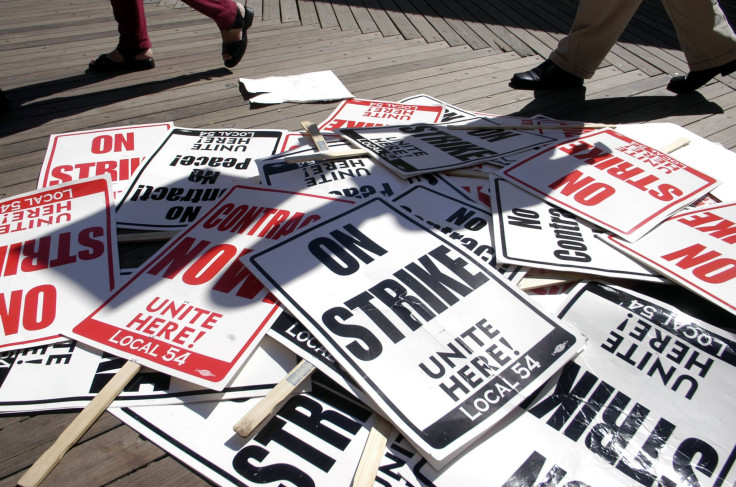 "Everyone is really motivated and really excited out here fighting Carl Icahn," Bob McDevitt, the union's president, was quoted saying early Sunday morning by the AP. "They're not counting the days right now. They just figure they'll be here as long as they have to."
The casino's website is not accepting hotel room reservations through next week and an employee stationed at the front check-in desk was reported by the AP saying that no rooms were available through next week because of the striking workers.
Those on strike include workers at the bar, cooks, luggage transporters and cleaning staff. Casino dealers and security are not part of the union strikes. Gamblers reportedly continued playing the slots and table games early Sunday morning and some restaurants were open, while others were closed.
The union reportedly said no further contract talks are scheduled. The last strike in Atlantic City occurred in 2004, when 10,000 workers went on strike against seven Atlantic City casinos for more than a month.
© Copyright IBTimes 2023. All rights reserved.