Trump Wants People To Stop Joking About Biden's Mental Fitness: 'It's A Serious Problem'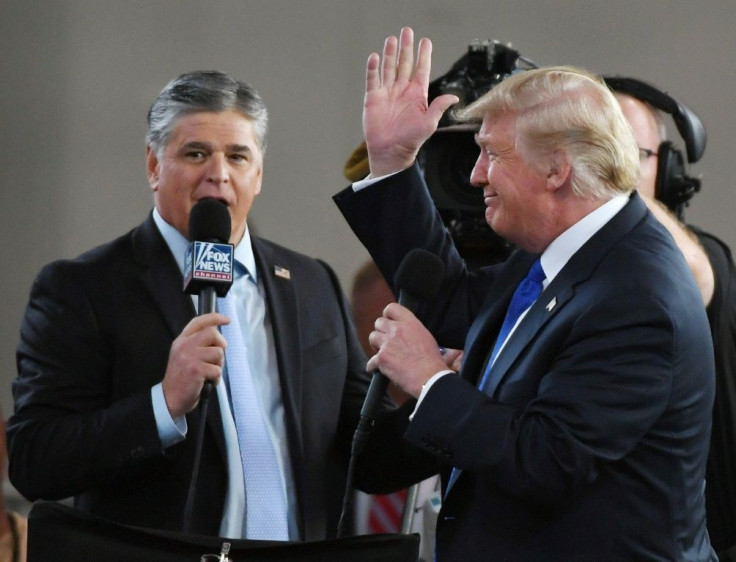 KEY POINTS
Fox News host Sean Hannity said that he has no problem making jokes about President Joe Biden's age
Donald Trump asked Hannity to stop making jokes about Biden's cognitive ability
Trump empathized with Biden over the latter's fall at the recent Air Force Academy commencement ceremony
Former President Donald Trump revealed Thursday that he has asked Fox News host Sean Hannity to stop making jokes about President Joe Biden's physical and mental fitness.
Trump joined Hannity at a town hall event in Iowa, where they discussed Biden falling on stage during the commencement ceremony at the U.S. Air Force Academy in Colorado earlier in the day.
"It's sad," the 76-year-old former president said. "That was a bad fall."
Hannity said that while the leading Republican candidate is reluctant to attack Biden's age and cognitive state, he is not.
"Does anyone agree with me that this guy [Biden] is cognitively not there? I doubt he knows what day of the week it is today," Hannity said.
But Trump said that he told the Fox News host to avoid making jokes about Biden's cognitive ability as it is "a serious problem."
"I asked Sean not to joke about it. Because he used to joke about it," he said. "And I said, honestly, I don't think it looks good for you or for anybody for you to joke about it because it's a serious problem."
The real estate mogul added that while it's fine for Hannity and others to talk about it, he "[doesn't] think you should joke about it."
The White House in a statement said that Biden tripped on a sandbag that was on stage after nearly two hours of standing and shaking hands with U.S. Air Force Academy graduates and that the president was fine after the fall. Biden even joked to reporters that he got "sandbagged."
In a rare and surprising show of empathy, Trump said during another appearance in Iowa Thursday that he hoped Biden "wasn't hurt."
"You gotta be careful about that because you don't want that, even if you have to tiptoe down the ramp," he said of Biden.
The former president, who will turn 77 this month, is also expected to be scrutinized over his age and mental acuity.
During Thursday's town hall event, Hannity and Trump also talked about an incident during Trump's term where he was seen walking slowly and carefully down a ramp after giving the commencement address at West Point in 2020.
"You can't fall. You just can't fall, no matter what. You just can't allow it to happen. I better not allow it, especially after saying this, I better not allow it to happen with me," said Trump.
He previously said that all the media could focus on at the time was how he "tiptoed down" the ramp and not the contents of his speech.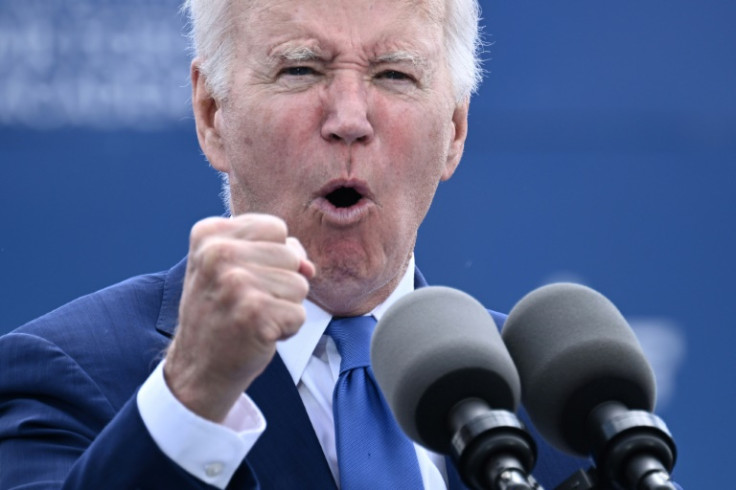 © Copyright IBTimes 2023. All rights reserved.