Trump Was Paid $2.5 Million To Comment On A Boxing Match, New Filing Details Show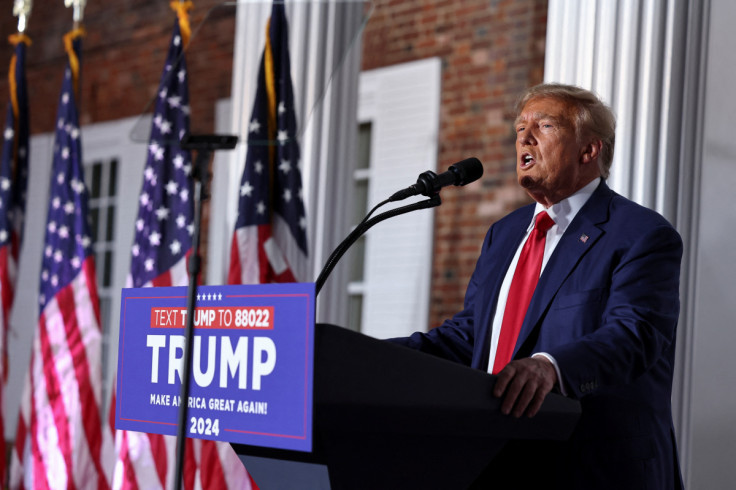 KEY POINTS
Trump revealed details about roughly $1 billion in earnings in a financial filing
He was paid at least $2 million for speaking at events hosted by Universal Peace Federation co-founder Hak Ja Han Moon
Trump Media and Technology Group, which runs Truth Social, earned about $1.2 million in advertising
Former President Donald Trump was paid roughly $2.5 million for commentating on a boxing match, a newly released revised financial disclosure showed.
The revised financial filing revealed that since stepping down as president, Trump has amassed roughly $1 billion in earnings, including profits from foreign ventures, fees collected from speaking engagements, and income from a Florida golf course, The Washington Post reported.
Trump initially filed on April 14 a financial disclosure that covered part of 2021, the entire 2022, and a little reference to 2023.
The Republican frontrunner reported several hundred sources of income in the initial financial disclosure he filed in April, but the revised filing included newly disclosed details that had not been known such as dollar amounts for nearly a hundred sources of income, which according to the news outlet's tally sum to over $1.2 billion.
According to the publication, the filing showed that Trump was paid at least $2 million for speaking at events hosted by Hak Ja Han Moon and the Universal Peace Federation, a group she co-founded with her late husband Sun Myung Moon, the ex-leader of the Unification Church.
The former president's most lucrative speaking event was the $2.5 million payment from Triller Legends II in Hollywood, Florida, on Sept. 11 and Sept. 12 in 2021 after he commentated a boxing fight between Evander Holyfield and Vitor Belfort, in commemoration of the 20th anniversary of the 9/11 terrorist attacks.
Triller Legends II confirmed its payment to Trump, saying in a statement to The Washington Post: "The payment made to Trump for his commentary was consistent with the fees typically received by celebrity commentators." It added that the former president was paid the massive sum due to his "successful hosting" of previous boxing events.
The disclosure also revealed that Trump's wife, former first lady Melania Trump, earned $1.2 million from speaking engagements.
In addition to this, the new report said that Trump Media and Technology Group, which runs the platform Truth Social, earned about $1.2 million in advertising.
It also revealed that Trump paid off an additional loan held by Deutsche Bank, a mortgage on his Doral, Florida golf club, which amounted to between $25 million and $50 million.
Among Trump's biggest earnings are $284 million from the sale of the Trump International Hotel in Washington, $159 million from his golf resort, and $199 million across four partnerships with Hudson Waterfront Associates.
But in his April filing, Trump reported that the Washington hotel sale brought in more than $5 million and that his golf course at his Doral resort brought in more than $5 million, The Washington Post noted.
Presidential candidates are required by the Office of Government Ethics to file a financial report within 30 days of becoming a candidate and on or before May 15 of each year of their candidacy.
By providing the exact amounts he earned in his July filing, Don Fox, former general counsel and acting head of the OGE during the Obama administration, said Trump went beyond the requirement, which is unusual for presidential candidates, according to the outlet. It is unknown why Trump opted to go beyond the requirement.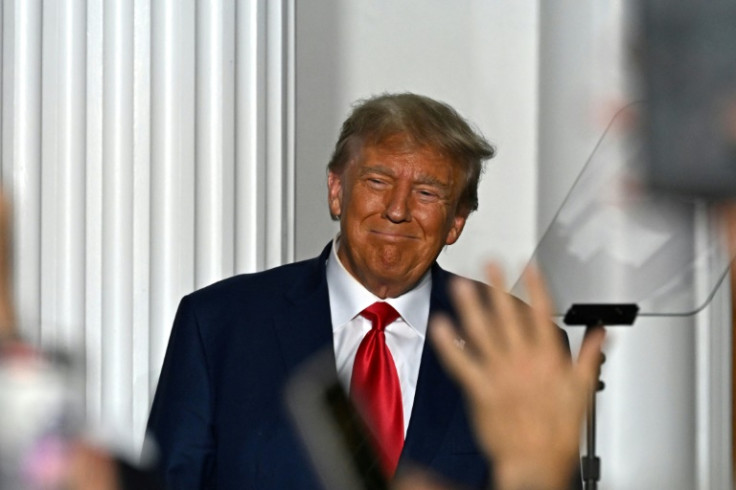 © Copyright IBTimes 2023. All rights reserved.