Trump Slams 'Deranged' Jack Smith, 'Crackhead' Biden And Son Hunter In Just One Truth Social Post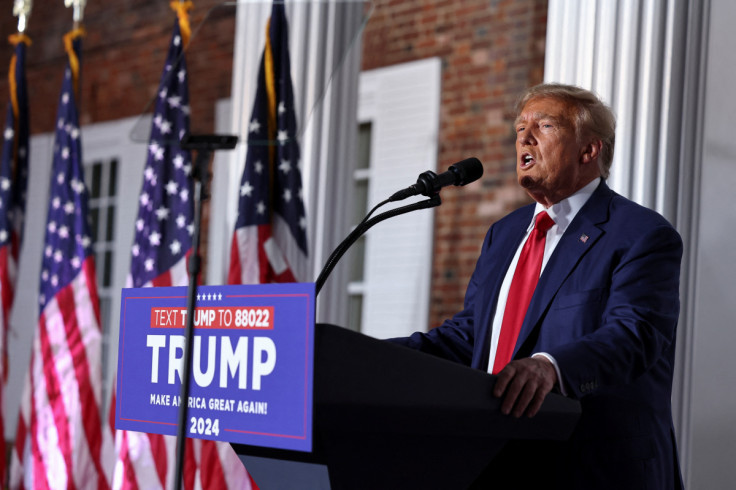 KEY POINTS
On July 2, a bag containing the powdered substance was found in the White House
Press Secretary Karine Jean-Pierre said that the Secret Service will get to the bottom of the matter
Representatives from the Secret Service will meet with the Republican-controlled House Oversight Committee
Former President Donald Trump suggested in a Truth Social post Tuesday that "deranged" Department of Justice (DOJ) Special Counsel Jack Smith and his "army of thugs" should lead an investigation into the "cocaine dilemma" in the White House instead of focusing on him.
"I have an idea. Get deranged Jack Smith to take just a 'tiny' portion of the millions of dollars he is spending illegally 'targeting' me, and let him go to the White House with his army of thugs to solve the cocaine dilemma," Trump wrote.
The former president also insinuated that the illegal substance could belong to President Joe Biden or his troubled son, Hunter.
"I'd bet they already know the answer, but just in case, it could be done in five minutes. Is it crooked Joe and his wonderful son, Hunter? Release the findings, release the tapes. We can't have a crackhead in charge of our nuclear arsenal!" Trump wrote further.
On July 2, a bag containing the powdered substance was found in the White House, which the Secret Service confirmed was between the "heavily-trafficked" foyer and lower-level lobby in the West Executive entrance, not in the West Wing as earlier reported.
And contrary to Trump's insinuations, President Biden and his family were at Camp David when it was found, making it practically impossible that the illegal substance was theirs.
Press Secretary Karine Jean-Pierre said at a press briefing that she's confident that the Secret Service spearheading the investigation will get to the bottom of the matter.
Meanwhile, representatives from the Secret Service will meet with the Republican-controlled House Oversight Committee, according to Secret Service's Chief of Communications Anthony Guglielmi, per CBS News.
On Friday, Oversight Committee Chairman James Comer sent a letter asking Secret Service Director Kimberly Cheatle for a staff-level briefing on July 14.
"This alarming development requires the Committee to assess White House security practices and determine whose failures led to an evacuation of the building and finding of the illegal substance," the letter read.
Oversight Committee member Rep. Tim Burchett, R-Tenn., also said Friday: "To say that they don't know who it is at this point, I think it's very ridiculous, and if they don't, then we ought to be replacing some people in the Secret Service."
Republican Sen. Tom Cotton also sent a letter to Cheatle asking her to respond to a list of questions about security practices in the White House.
Sources told the news outfit that the cocaine packet is still being tested at a federal lab.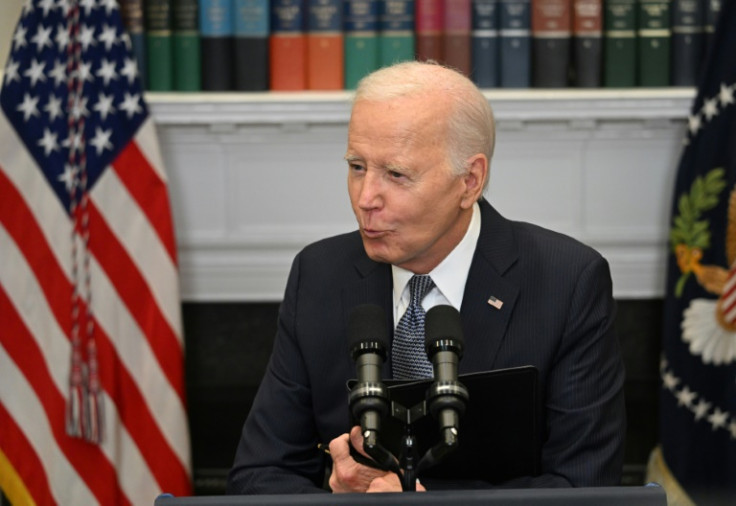 © Copyright IBTimes 2023. All rights reserved.