Trump's Prediction About His Presidency Comes True: 'Their Ratings Are Going Down'
KEY POINTS
Trump's prediction about "tanking" news ratings came true
Major news sites have seen a drop in their viewership since January
"Newspapers, television, all forms of media will tank if I'm not there," Trump said in 2017
Former President Donald Trump's prediction about his presidency and news ratings come true just two months after he left the White House.
During his tenure as the president, Trump made several prophecies and predictions, such as Mexico paying for the construction of the border wall and his re-election. While both did not come true, one of his predictions may have hit the mark.
"Newspapers, television, all forms of media will tank if I'm not there," he said in 2017. "Because without me, their ratings are going down the tubes."
In January, news sites across the United States hit record-setting traffic. Audience tracking firm ComScore found that the views have since worsened for most mainstream news sites, The Washington Post reported Monday.
The audience tracking firm also found that top news sites performed worse than in February of 2020, which was when the COVID-19 pandemic hit international news sites. The Post recorded a 26% drop in its number of unique visitors from January to February.
Cable and broadcast news have also seen a drop in its audience since President Joe Biden was sworn into office.
In January, CNN surpassed Fox News and MSNBC in viewership. However, it lost approximately 45% of its prime-time audience in recent weeks, a study by the Nielsen Media Research found.
The network averaged 2.5 million primetime viewers between Nov. 4, 2020, and Inauguration Day. The viewership dropped to an average of 1.6 million viewers between January 21 and March 15.
"The level of drama and tension throughout the country has dropped considerably," Howard Polskin, who tracks conservative news sites through his website, TheRighting, said.
Many linked Trump's rapid rise to the presidency to the success of several news companies. This prompted some to accuse the networks of enabling him and advertising his bid for free.
In 2016, CNN President Jeff Zucker appeared at a talk held at Harvard Kennedy School where he expressed his regrets for airing Trump's rallies during the early months of his first presidential campaign.
"If we made any mistake last year, it's that we probably did put on too many of his campaign rallies in those early months and let them run," Zucker said. "Listen, because you never knew what he would say, there was an attraction to put those on air."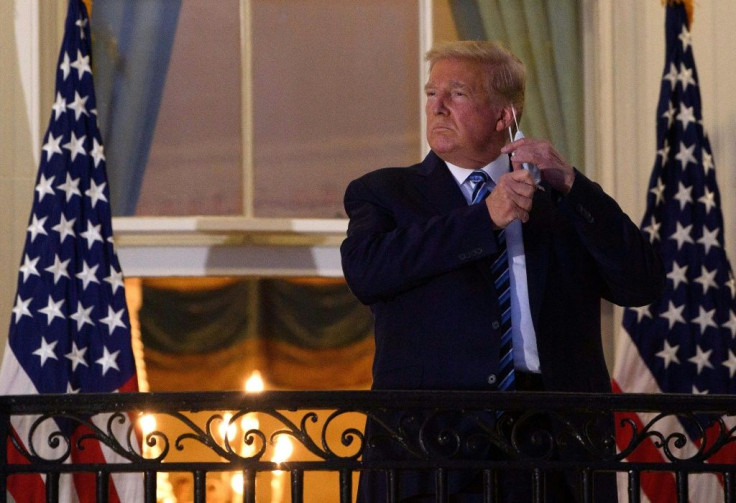 © Copyright IBTimes 2023. All rights reserved.