Twitter Q2 Earnings Preview: Why User Growth Is The Only Number That Matters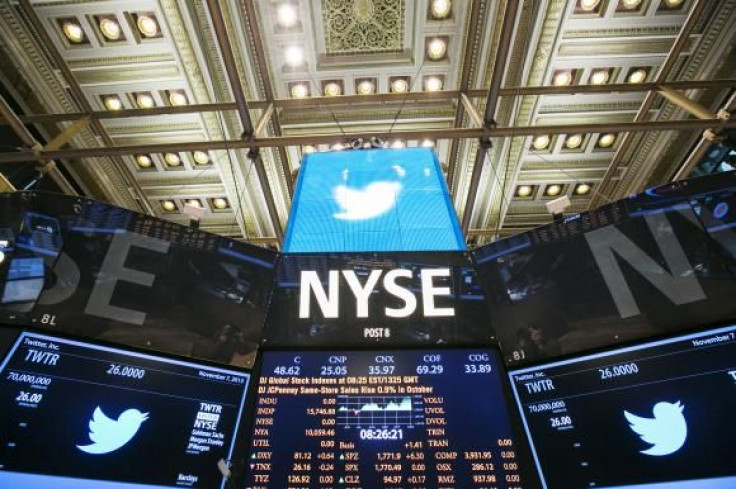 Twitter Inc. (NYSE:TWTR) will report its second-quarter results after the market closes on Tuesday, but there's really only one metric that anyone is watching: growth -- or lack of growth -- among monthly active users.
Twitter has a loyal, noisy following and plenty of promotion on TV, but its lingo and commands are arcane and its value proposition isn't necessarily obvious to newcomers. So the question CEO Dick Costolo and team need to answer is whether Twitter can transcend its power users and make itself a daily habit for the masses.
To that end, analysts are looking for 20 percent user growth to about 265 million monthly active users. That's a deceleration from the 25 percent growth it reported in the first quarter. Significantly less than that will hit Twitter hard and define its narrative for a long time.
It doesn't help Twitter that Facebook Inc. (NASDAQ:FB) answered the user growth question emphatically last week, growing 14 percent from 1.13 billion to 1.32 billion monthly active users. Indeed, for Facebook to continue to grow the way it has, CEO Mark Zuckerberg conceded it would have to get a lot more people connected to the Internet.
Twitter would prefer not to be compared to Facebook. The company is working on a new series of metrics that reflect the distribution of tweets outside Twitter, which would greatly increase its audience. Recode's Peter Kafka said Twitter won't be unveiling those new metrics this time around, however.
Twitter has done a spectacular job over the past few years explaining its value proposition to advertisers, many of which have adopted Twitter as a key component of their communications strategy, and use paid ads to augment that.
Twitter reported revenue of $226 million in its first earnings report after going public, a 125 percent year-over-year jump. This time, Wall Street expects Twitter to report sales of $283 million, double the same period last year.
Twitter's product is inherently mobile and mobile ads account for 80 percent of Twitter's total. Twitter has also begun selling mobile ads outside Twitter through its MoPub acquisition. Twitter's business engine appears to be running, and scaling well. It's the user story that's the big question mark.
For Twitter to continue to scale revenue, it has to scale its user base and prove to the biggest global advertisers that it deserves to be in the same consideration set as Facebook or even Yahoo.
"The users are still far smaller and growing pretty slowly relative to what we're seeing at Facebook, and I think that's the real challenge is how big can Twitter be?" Rich Greenfield, a media and technology analyst at BTIG LLC, told CNBC. "The problem is, how do they convince your mom, how do they convince your friends, [that] they have to be on Twitter the way they're on Instagram or on Facebook?"
© Copyright IBTimes 2023. All rights reserved.