Twitter Reacts To Enhypen Sunoo's Stunning Visuals In 'Sacrifice (Eat Me Up)' MV: 'The Main Character'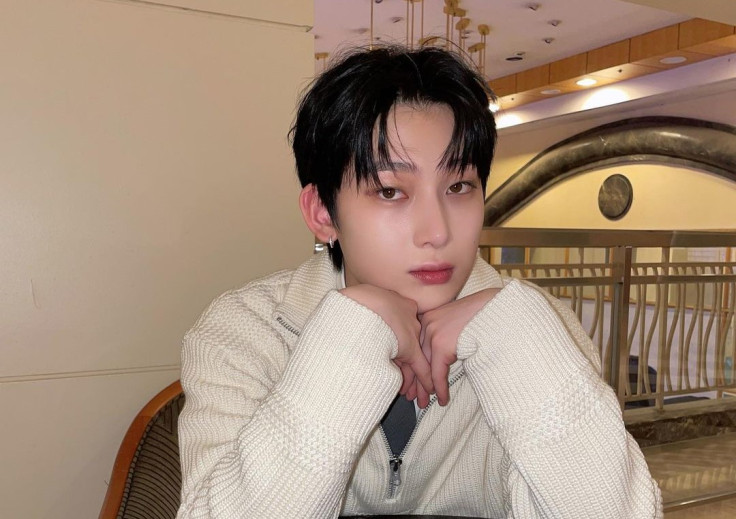 KEY POINTS
Enhypen released the official music video for "Sacrifice (Eat Me Up)" Wednesday
Sunoo received massive praise from fans and trended all over Twitter
Enhypen released its fourth mini album, "Dark Blood," in May
Enhypen just dropped the official music video for "Sacrifice (Eat Me Up)," and fans couldn't help but gush over Sunoo's stunning visuals.
On Wednesday, the seven-member group — consisting of Jungwon, Sunghoon, Jay, Jake, Heeseung, Sunoo, and Ni-Ki — released the music video for the track from its latest album, "Dark Blood." It featured an angel vs. demon storyline in support of the album's theme inspired by HYBE's hit webtoon "Dark Moon: The Blood Altar."
Though all Enhypen members deserved all the praise for showcasing their undeniable talents, fans — known as Engenes — got excited over Sunoo's "main character" moment as the opener in the music video.
The 19-year-old lead vocalist trended all over Twitter immediately after the video was released, accumulating over 130,000 tweets on the platform, per the trending list based in the Philippines.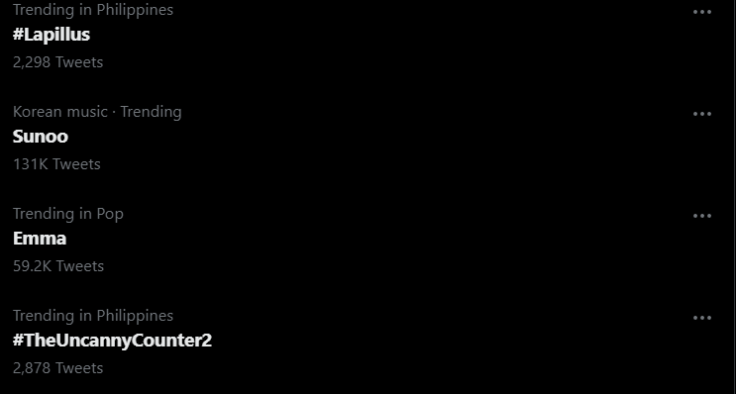 "Finally! Sunoo claimed the 'Sacrifice (Eat Me Up)' concept in the music video!" one fan wrote, while another commented, "Kim Sunoo is owning this concept."
"This Sunoo slayed, ate and devoured on this what the f—k," a third user exclaimed, attaching a clip of Sunoo from the music video.
"They said we're filming 'Sacrifice eat me up' mv, but Sunoo only heard 'eat,'" a fourth fan quipped.
Another commented, "Sunoo finally getting the screentime he deserves."
"KIM SUNOO, the main character with [an] angelic voice. ENHYPEN really did a great job, their vocal and visual [are] superb," a sixth fan wrote on YouTube, while another said, "Sunoo's voice is harmony [to] my ears."
Enhypen recently spoke to Billboard to give a breakdown of "Dark Blood," including what each track meant and how it embodied the message the members wanted to convey.
Sunoo, however, admitted that he felt pressured working on "Sacrifice" as the opener.
"Being the one to open the song, I definitely felt a bit of pressure to set the right mood. However, I'm really happy and satisfied with the result," the singer-dancer told the outlet.
He added, "As expressed through the title, it's a track that promises the ultimate sacrifice and dedication for one's destiny. It does a good job of showing the identity of the overall album and what we wanted to portray. I really hope everyone likes it as much as we all do."
Following the success of the album, the group is set to embark on its second world tour called "Fate." It will perform across countries in the U.S. and Asia, with more tour dates and locations to be announced soon.
Meanwhile, fans can still stream "Dark Blood" on music streaming platforms such as Spotify, Apple Music, and YouTube Music.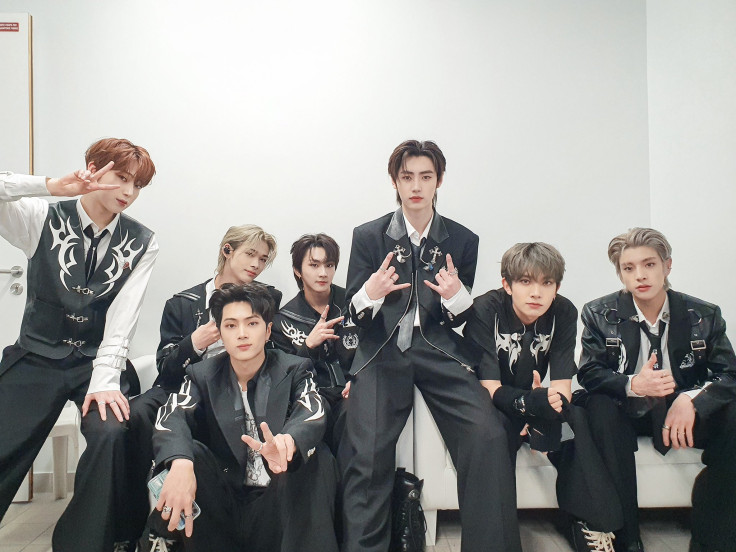 © Copyright IBTimes 2023. All rights reserved.