Twitter Reacts To Ivanka Trump Running For Senate Rumors: 'Good Grief'
KEY POINTS
Twitter reacts to the rumors that Ivanka Trump might run for senator
Some users are willing to vote for Ivanka just to get rid of Senator Marco Rubio
Several predict that Ivanka and Roger Stone would be the new senators in Florida
Twitter users have mixed opinions on the speculations that first daughter Ivanka Trump would be running for senator in Florida.
Ivanka and her husband, Jared Kushner, will be moving to Florida once they leave the White House. The couple just purchased a lot at the Indian Creek Island also known as "Bunker's Billionaire." They were allegedly moving to the place not just for security but political opportunities, suggesting that Ivanka might run for senator and the netizens immediately reacted to the rumors.
Twitter users have different opinions on Ivanka possibly running for senator. Some are supportive while others are not. Many also said they would vote for Ivanka to get rid of Marco Rubio.
"I looked at all the names on each list, and honestly, they all evoke such passionate disgust in me that the only answer for me is all of the above. And Ivanka as a future senator? NO!" one tweeted.
"Has anyone told Ivanka that being Senator involves work? Not sure she's ever had a job, much less been forced to mingle with commoners," another added.
"Imagine Ivanka as a senator! Good grief! Maybe the supremacists who want to destroy the GOP should start a third party: the Neo Fascist Trump Alliance.....or the Right Wingnut Loose Screw Party," another netizen wrote.
"We in the state of Florida already have to many GOP NAZIS. And to think little Marco or Ivanka would be a senator for this state is a total mind f--k!!!!!!! We need to vote out little Marco, we sure in hell will not replace him with Nazi Ivanka," a different user commented.
Meanwhile, many are supportive of Ivanka because they were desperate to get rid of Rubio. Some felt that Ivanka has a chance to beat Rubio.
"I will vote Against Rubio in the 2022 closed Republican primary for United States Senator from #Florida, even if it means voting 'for' Ivanka Trump," another tweeted.
"Sad to say, I can totally see Roger and Ivanka as the senators from Florida," one tweeted.
"Florida deserves Stone and Ivanka as their Senators," another added.
"You're never going to be president. And you won't be a senator anymore if Ivanka primaries you," one commented on Rubio's Twitter account.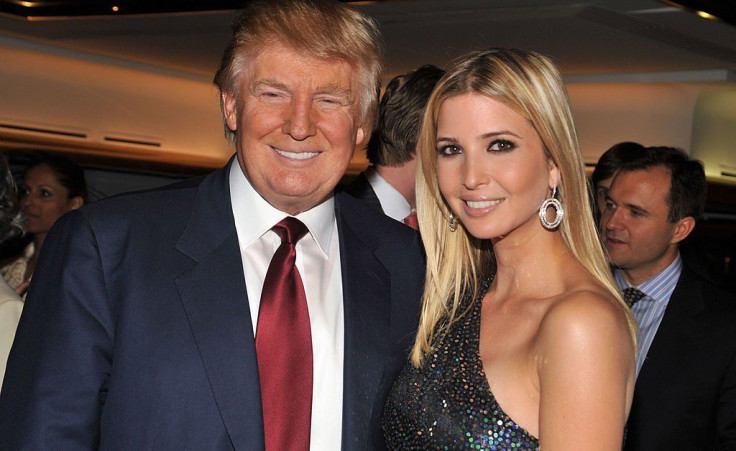 © Copyright IBTimes 2023. All rights reserved.