Twitter Reacts To Kathleen Rice Calling NRA, Dana Loesch Domestic Security Threats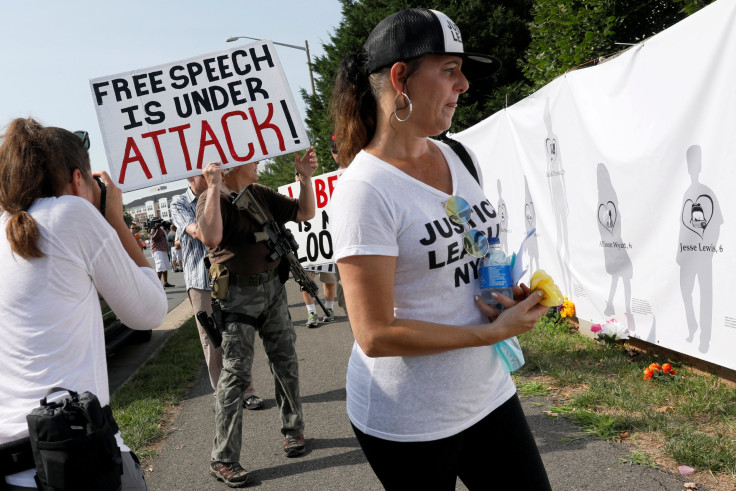 Democratic Congresswoman from New York Kathleen Rice came in for criticism on Twitter after she termed the National Rifle Association (NRA) and its spokeswoman Dana Loesch as "domestic security threats" in a tweet Thursday.
The Congresswoman was responding to Loesch's reply to a tweet Aug. 9, which had asked the gun rights body's spokeswoman why the NRA had remained silent when an armed black man, Philando Castile, was shot dead in Minnesota by a policeman in 2016, despite following safety rules.
Loesch responded by saying Castile was "in possession of a controlled substance and a firearm, which is illegal. Stop lying."
Castile had a license to carry, and he had informed the police officers who asked him to pull over his car that he had a weapon. Jeronimo Yanez , the former police officer who shot Castile, told investigators that he smelled marijuana while approaching Castile's vehicle.
This reply prompted Rice to tweet and question whether the NRA would remain silent "if a white guy was shot dead during a routine stop with a legal gun and a joint."
She also tweeted the NRA and Loesch were quickly becoming a domestic security threat under President Donald Trump.
Trending: Watch How Stingray Feasts On Oval Squid At Japanese Aquarium, Stuns Visitors
While Rice was tweeting these comments, Loesch was making an appearance on Fox News; she was taken aback when host Mark Steyn told her about the tweets and Rice's accusation.
Loesch expressed her disappointment over the tweets and said a House member was demeaning the rights under the Second Amendment.
She also replied to Rice's tweet.
She also asked Rice what made her think that she and other members of the NRA were a threat to domestic security.
However, Twitter users were not happy with Rice's statement.
One user replied to Rice, saying that it was not the NRA but the MS-13 gang which were a domestic security threat to her constituency.
One user said people like Rice were a threat to freedom of speech.
Loesch's response was the first substantive response from the gun-rights group regarding the shooting of Castile.The NRA was criticized when it stayed silent on the shooting, which had galvanized Black Lives Matter and anti-gun activists who termed the NRA racist over its silence.
Most Read: Toilet Flush Delays Thousands Of Passengers At Orlando Airport, Officials Say
However, Loesch's tweet implied NRA didn't respond to Castille's death as he was in possession of marijuana, Salon reported.
In the state of Minnesota, possession of marijuana has been decriminalized. A person is guilty of a "misdemeanor" if the owner of a vehicle intentionally possesses more than 1.4 grams of marijuana "within the area of the vehicle." And in Castile's case, forensic photographs showed that "a glass Mason jar with a plastic bag of marijuana in it" was in the car, according to reports.
NRA drew widespread criticism for its silence after the incident. However, it did issue a statement in July 2016 without naming Castile, calling the whole tragedy "troubling." It also said that once all the facts were known, the group would speak out more, but it hadn't said anything since then.
© Copyright IBTimes 2023. All rights reserved.