Twitter Users Call Out Elon Musk For 'Begging' Donald Trump To Return: 'Incredibly Inappropriate'
KEY POINTS
Donald Trump already said he didn't see why he had to return to Twitter
However, his account reappeared on the platform Saturday
He has not tweeted anything since his account's reinstatement
Twitter users are calling out Elon Musk for his "incredibly inappropriate" tweet to get former President Donald Trump back on the social media site after the Republican said he didn't "see any reason" to make a comeback on the platform that previously banned his account.
The Tesla chief executive officer confirmed Saturday that Trump's account would be reinstated. Trump's account was banned following the Capitol riot that resulted in five deaths. However, it reappeared on the platform Saturday.
Supporters of the former president still await his first tweet since his account's reinstatement.
"I don't see any reason for it," Trump said Saturday when asked during an annual leadership meeting at the Republican Jewish Coalition if he had plans to return to Twitter, Reuters reported.
Trump has launched his own social media platform, Truth Social, which he said was doing "phenomenally well" and had better engagement from users compared to Twitter.
Musk created a buzz anew Sunday when he posted a meme that was deemed by many as his way of convincing Trump to use the platform again. "And lead us not to temptation," he captioned the post.
Twitter users have since flocked to the replies section of the SpaceX founder's post, calling him out for his move.
Democratic National Committee (DNC) member David Atkins said Musk's post spoke of "obvious gross misogyny" and was "pathetically desperate on multiple levels. "Imagine being the richest man on earth, and begging for the attention of Donald Trump," he wrote.
Army veteran David Weissman said Musk was "becoming more pathetic" than Trump.
Lindsey Boylan, the former aide of ex-governor Andrew Cuomo, who accused the disgraced politician of sexual harassment, called Musk's move "disgusting" and seemingly encouraging "rape culture" in the country.
The tech mogul was also criticized for the "sacrilegious" post as one user pointed out that Musk should still respect Christians even if he isn't one.
Climate advocate Sonya Semmens called Musk's tweet "gross and degrading," urging the billionaire to "grow up."
Founder of cannabis e-commerce platform Jeremy Potvin reminded Musk that he had the eyes of Tesla board members and investors on him.
One Twitter user reiterated that Musk's post was "incredibly inappropriate," reminding the businessman that "Twitter is supposed to be safe for my kid."
Other users had similar comments as they pointed out that Musk's post was inappropriate, disrespectful and not funny.
"I hope it's worth losing 4 million dollars a day to make juvenile tweets that aren't even remotely funny," one of them wrote.
"I really appreciate you for everything you have done, but on this occasion, I consider this Tweet of yours completely disrespectful!" another said.
"Not funny," another person said.
"It's a really disgusting thing to post. I'm for free speech re:opinions, but this is evil and nasty," part of another individual's tweet read.
"You should be ashamed of your self...millions of kids use this platform for educational purpose. And this is what you give them," another netizen said.
"This is utterly tasteless, sacrilegious, and vulgar. And it also shows the kind of man you are," another person tweeted.
The 51-year-old tech mogul and founder of other companies, such as OpenAI and The Boring Company, completed his acquisition of Twitter late last month. He has since cut more than 3,700 jobs and has reportedly fired employees for sympathizing with previously fired workers who criticized the new management.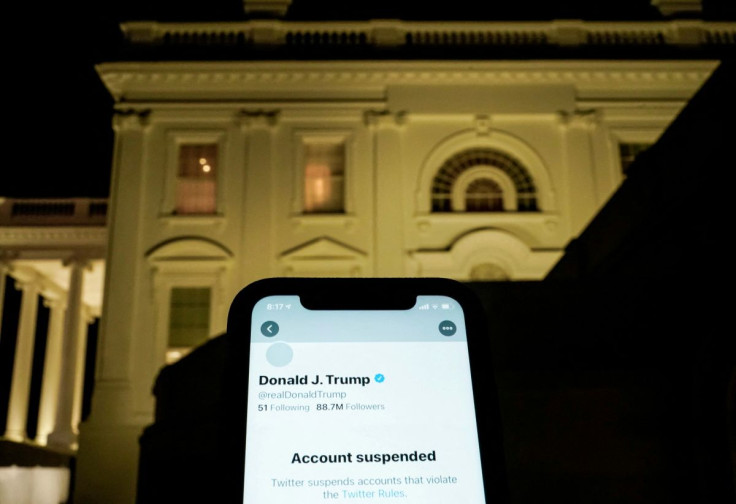 © Copyright IBTimes 2023. All rights reserved.