Two New Titles Added To Xbox Games Pass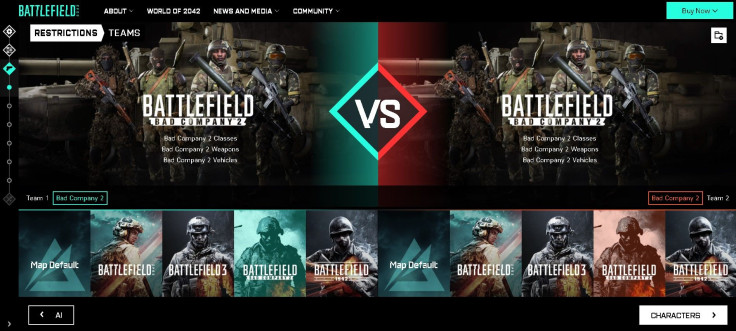 Gamers subscribed to the top tier of Microsoft's Xbox Game Pass subscription have two more titles added to their game library.
Microsoft's Game Pass Ultimate is the highest tier available and gives subscribers access across PC and console to the EA Play library of games, along with new titles added on a regular basis. There are different levels of tiers available and different benefits. For these additions, only Ultimate subscribers get the 2021 installment of the 'Battlefield' series. There's also a brand-new day-one release that's available to all Xbox Game Pass subscribers regardless of whichever tier they're signed up for.
"Battlefield 2042" and "Gungrave G.O.R.E." are the two titles added to the play library.
The first title was developed by DICE and Electronic Arts and was released in 2021. It had a rough launch and currently has 5/10 and 7/10 ratings on Steam and IGN, respectively. The biggest issue with "Battlefield 2042" was a troubled beta period and issues with the game maps. Players complained about the imbalances on the maps and issues with multiplayer. The development team has been improving the title and slowly adding new content to the game.
The day-one release was rated 6/10 across Steam and IGN just hours after it was released. It's the first orthodox sequel to the event in the prequel released in 2002. There's been two follow-ups to 'Gungrave' since 2002. One was a 'Gungrave: Overdose' in 2004 by original publishers Red Entertainment and the next one was the 2017 'Gungrave VR' for virtual reality headsets.
'Gungrave VR' had been produced by Studio IGGYMOB under the supervision of Red Entertainment and both studios worked together to revive the 'Gungrave' series.
"When looking into it, as a studio, we liked that both the gameplay and the characters gave us this nostalgic feeling," Studio IGGYMOB chief operating officer Kay Kim told Gematsu.
'Battlefield: 2042' and 'Gungrave G.O.R.E' aren't the only titles players will see before the end of the year. There are still a few more games lined up for November. 'Insurgency: Sandstorm' is set to join the lineup on Nov. 29, along with 'Soccer Story' joining as a day-one game. The next addition to the Game Pass library is on Nov. 30 with 'Warhammer 40,000: Darktide' for PC users. There's a console version in development, but no release date has been announced yet.
© Copyright IBTimes 2023. All rights reserved.