Underwater Sculptures Turn Natural Wonders (Video, Photos)
In Molinere Bay on the West coast of Grenada lies the world's first ever underwater sculpture park, which is home to 65 breath-taking works of art created by underwater photographer, sculptor and conservationist Jason de Caires Taylor.
Working with marine biologists and a U.S. artificial reef company, Taylor produces enthralling installations that act as artificial reefs, helping to promote growth and habitation for endangered sea life.
Once positioned at the bottom of the ocean floor, Taylor's concrete sculptures begin to mutate dramatically by taking amazing forms, because of the kaleidoscopic array of coral that attaches itself to them.
As subsumed by the creeping algae and lichen, the concrete surfaces of the sculptures are not visible, and a lot of tropical fish and crustaceans take shelters within the cracks of the sculptures.
Taylor's mesmerizing works of art help the spawning of new coral reefs, while, at the same time, freeing-up the surrounding ecosystem from the upshots of pollution, tourism and overfishing, ABC News reported.
Scientists have predicted that the ocean's natural coral landscape will die out by 2050 if measures are not taken to curb the current rate of destruction.
I do design them in certain areas. So the more textured the surface of the sculpture, the more baby polyps of coral attach. It depends on orientation, the depth and the currents, Taylor told Foto Rater.
Recently, Taylor has completed the installation of his largest project, The Silent Evolution, which is situated off the coast of Cancun in the MUSA (Museo Subaquatico de Arté).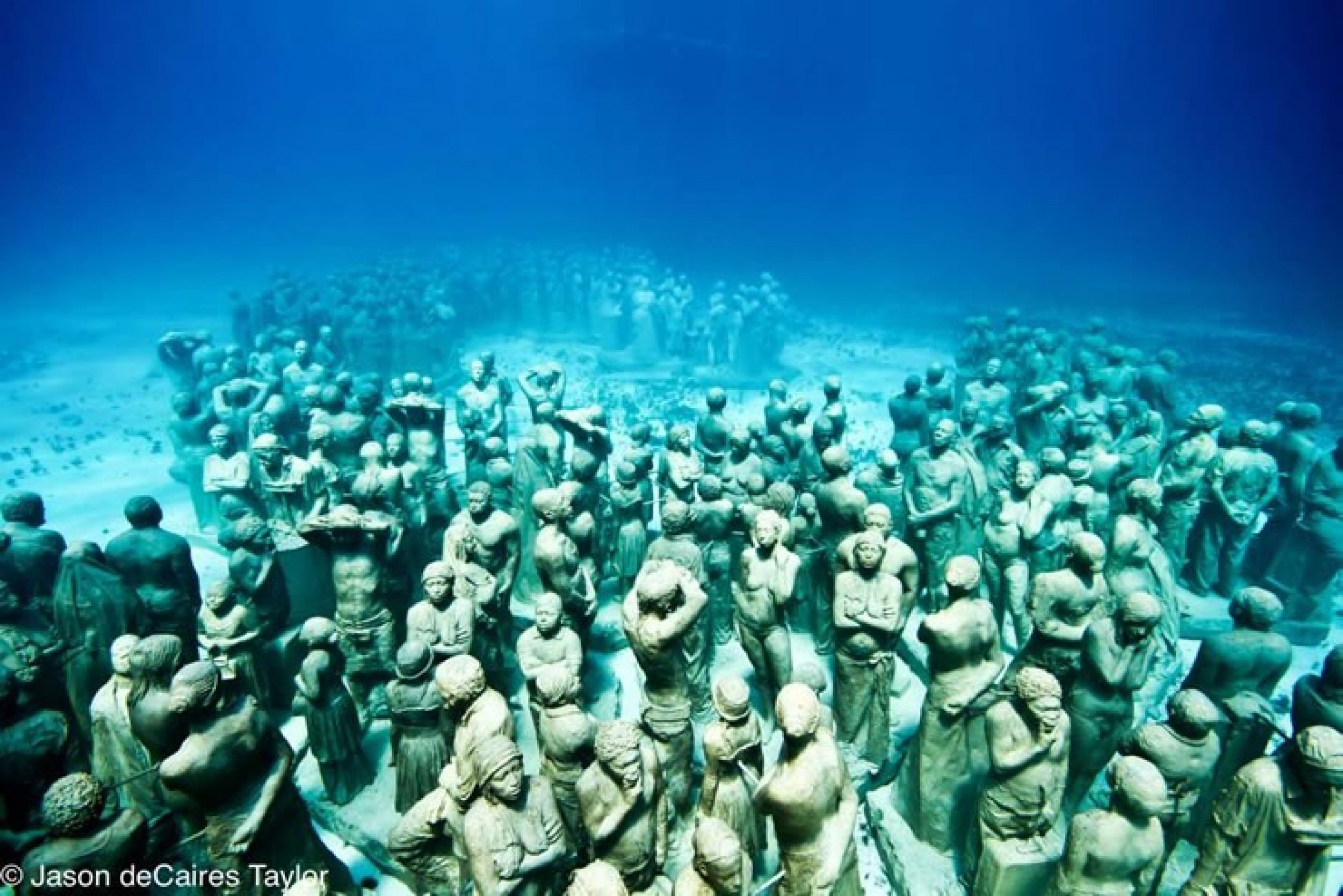 © Copyright IBTimes 2023. All rights reserved.