United Tech To Sell Units, Scrap Stock Issue, To Raise $3B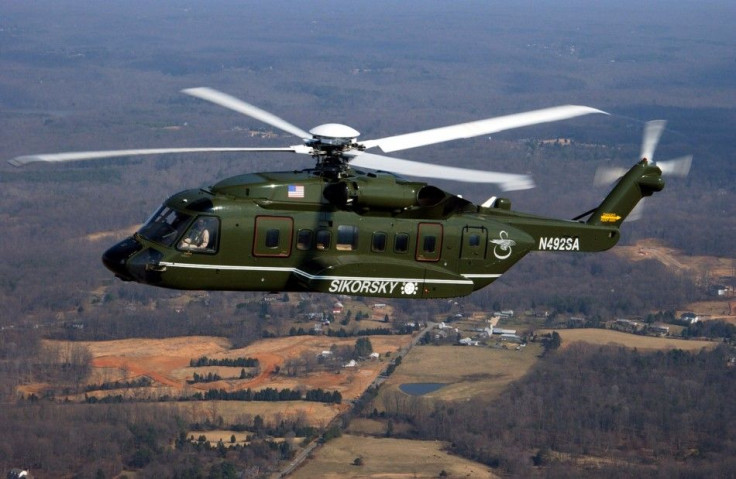 United Technologies Corp. (NYSE: UTX) said Thursday it will sell off several major business units as way to raise some $3 billion for a previously announced $16.5 billion acquisition of aerospace manufacturer Goodrich Corp. (NYSE: GR)
The move at that industrial conglomerate comes after what seems to have been some complex decision-making at the company's helm that took into account how various balance sheet scenarios might have displeased current shareholders and credit rating agencies. It is also a reflection of the pressure current management, which has not delivered the same growth seen at competitors recently, might be feeling.
We're getting a very good asset in Goodrich, and we're giving up a smaller, very good asset in these businesses, Chief Financial Officer Greg Hayes said at a meeting with investors in New York, according to Bloomberg. We feel a lot better about the deal today than we did back in September, and we felt pretty good about it back in September.
Hartford, Conn.-based United Technologies expects to raise some $3 billion from selling all or parts of its Pratt & Whitney Rocketdyne, Clipper Windpower and Hamilton Sundstrand industrial units, the company said. Those corporate brands produce rocket engines, wind turbines and industrial components, respectively.
United Technologies said the sale of those units will close in July, after the acquisition of Charlotte, N.C.-based Goodrich is complete. The divestment is something of a plan B for the company, which had originally planned to finance its purchase through a combination of new debt and equity issues, using no cash.
We had contemplated not using any cash for this deal, Hayes said Thursday, according to Reuters. The company decided to pursue an alternative route after, Hayes said, nobody liked their original plans to sell up to $4.6 billion in shares in order to fund the acquisition. The company will now scrap that share issue and use cash from its expected sales, cash from the balance sheet, and a combination of debt issues to pay for Goodrich.
Not accumulating an excessive debt load has been an issue for the United Technologies management. Moody's Investors Service last month cut its outlook on United Tech's A2 debt rating to negative from stable.
Mistakes
In an uncharacteristically candid statement, chief finance officer Hayes said at least one of the units it was selling was being put on the block as a result of lesser-than-expected performance, even as his boss was telling investors the sale would command a premium price.
We all make mistakes, he said of United Tech's decision to acquire turbine maker Clipper Windpower in 2010.
We bought into this business with a thought that there was going to be a renewable energy mandate in this country, and there has not been one, he said, adding that the market, as everyone knows, is stagnating.
Chief Executive Louis Chenevert told reporters after the meeting, however that, if the deal doesn't come together where it's basically a high price, we're going to keep the business, according to Reuters.
Shares of United Technologies sold off Friday, recently trading at $85.80, down $1.09, or 1.25 percent, from the previous day's close.
© Copyright IBTimes 2023. All rights reserved.