U.S. Consumer Sentiment Rises to 64.2, a Five-Month High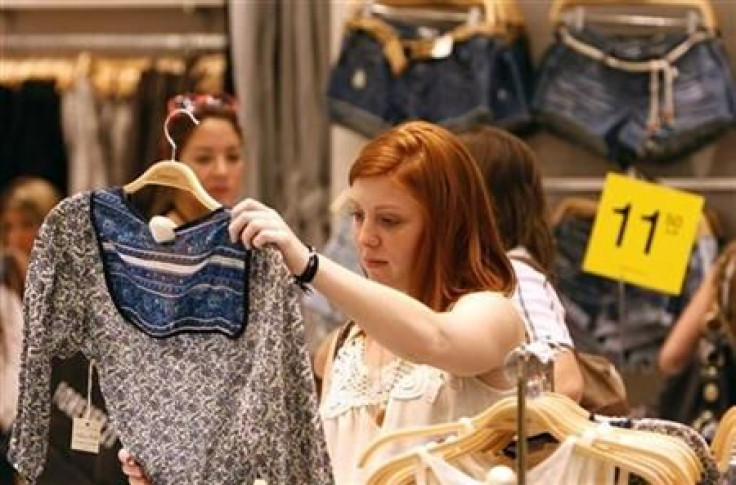 U.S. consumer sentiment perked up in November to its highest level in five months as Americans felt more upbeat about the economy's prospects, a survey released on Friday showed.
The Thomson Reuters/University of Michigan's preliminary reading on the overall index on consumer sentiment for November rose to 64.2 from a final October reading of 60.9. The latest reading was better than the 61.5 expected by economists polled by Reuters.
What we see that's reflective of consumer sentiment is an increase of retail sales, which means consumer spending is rising in the face of a sort of flat growth in consumer income, said Bruce Yandle, distinguished adjunct professor of economics at the Mercatus Center at George Mason University. And that always reflect some diminution of fear and uncertainty.
If we go back to the beginning of the great contraction, consumer savings spiked in the U.S. suddenly from almost nothing to 5 percent of income, which is a reflection of fear and uncertainty, and savings has stayed higher until recently, he added.
The survey's gauge of consumer expectations improved as well, rising to 56.2 from 51.8 in October, while the barometer of current economic conditions, which reflects American's perceptions of their financial situation and whether it is a good time to buy big-ticket items, edged up to 76.6 from 75.1.
More consumers reported their finances had worsened than improved. Only one in five Americans expected improvement during the year ahead.
One-year inflation expectation remained at 3.2 percent, while the survey's five-to-10-year inflation outlook eased to 2.6 percent from 2.7 percent, the lowest since March 2009.
Overall, it is still likely that real consumer expenditures will not be strong enough during the year ahead to enable the higher rates of economic growth needed to offset the negative grip of income and job stagnation on consumer spending, said Richard Curtin, the director of the survey.
The sentiment reading averaged about 87 in the year before the start of the most recent recession.
While the various measures of consumer sentiment are looking better, they are still walking on the bottom, Yandle said.
© Copyright IBTimes 2023. All rights reserved.