US Military Reportedly In Talks With The Philippines To Build A Port Flanking Taiwan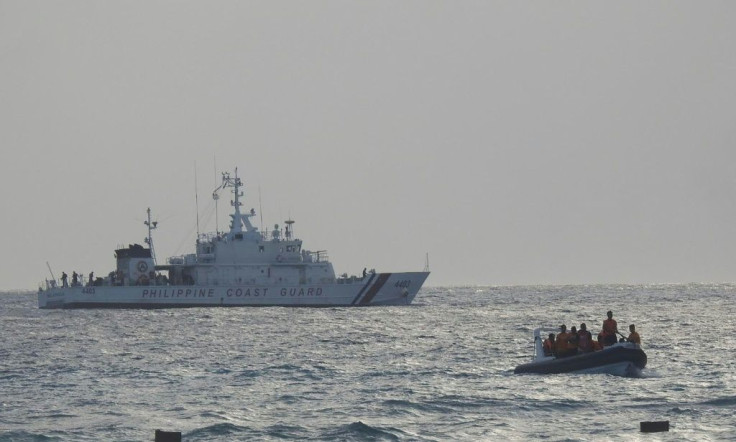 KEY POINTS
The discussions are about the development of a port in the Batanes Islands, lying less than 125 miles from Taiwan
The Batanes Islands would be key terrain if war broke out in the Taiwan Strait
The Philippines has allowed the U.S. to expand its military footprint in the country over the past year
The U.S. military is reportedly engaging in discussions with the Philippines about building a civilian port on its remote islands flanking Taiwan.
The move would bolster the U.S. presence in the strategic location facing Taiwan and could fan tensions with China, which has vehemently opposed Washington's interference in matters of the region.
The U.S. military had talks with the Philippines about developing a port in the Batanes Islands, lying less than 125 miles (200 km) from Taiwan, Reuters cited sources as saying. The Batanes Islands have gained significant attention in the geopolitical struggle between China and the United States.
The Bashi Channel, running between the islands and Taiwan, sees a number of vessels passing between the western Pacific and the contested South China Sea and has also become an important passage for military operations by both the U.S. and China.
The channel is regularly used by the Chinese military to send ships and aircraft and is likely to be used in the event of a Chinese invasion of Taiwan.
Marilou Cayco, the provincial governor of the Batanes islands, told the outlet that she sought funding from the U.S. to develop an "alternative port" there. She said the port is being planned on Basco Island, the second-largest island among the Batanes Islands. The port would aid in the unloading of cargo from the Philippines capital of Manila during the monsoon season.
The existing port on Basco Island becomes inaccessible during high waves in the monsoon, Cayco said, noting that the decision to build another port would be made in October this year.
Cayco said U.S. troops visited the Batanes island "one time to assess" the proposed alternative port, while two other officials from the Philippines also spoke to the outlet about the trip taken by U.S. troops to Batanes to discuss the port.
The Philippines has allowed the U.S. to expand its military footprint in the country over the past year. The move is part of Washington's aim at strengthening alliances in the Indo-Pacific to make Washington better prepared in case of a confrontation with China over Taiwan or the South China Sea.
In the past year, the Philippines has almost doubled the number of military bases used by U.S. forces, which rotate in and out of these bases for joint training exercises.
China has made it clear that it opposes the West's interference and has said the U.S. is "stoking the fire" with such moves to build military muscle in the region.
© Copyright IBTimes 2023. All rights reserved.