US Navy Jet Crashes Into Virginia Apartment Block; 7 Hurt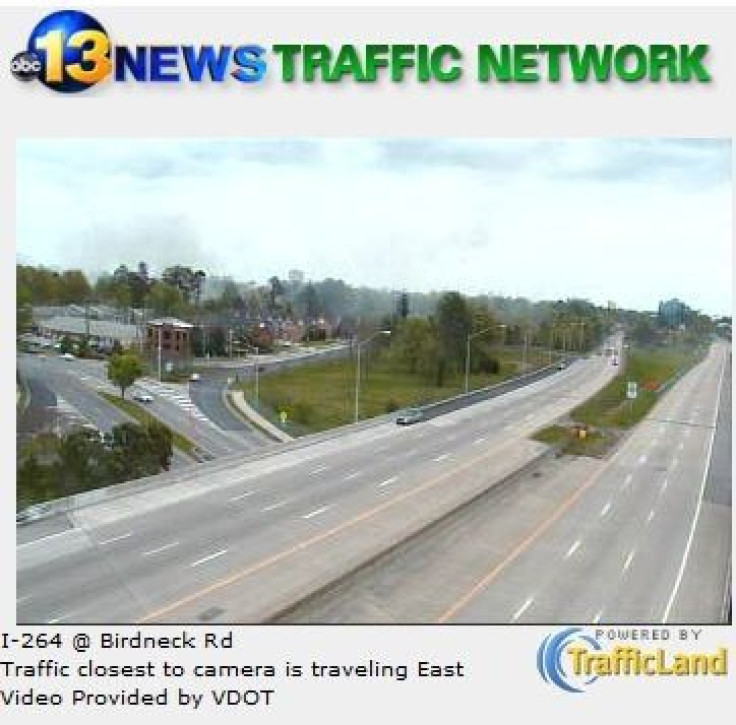 Two U.S. Navy pilots ejected from an F/A-18D Hornet fighter jet Friday, causing the unmanned plane to slam into an apartment complex in Virginia Beach, Va., and engulfing at least one structure in flames, news reports said. Seven people including both aviators were injured.
The emergency-medicine chief for Virginia Beach, Bruce Nedelka, said witnesses saw fuel being dumped from the jet before it crashed, and fuel was found on buildings and vehicles in the area afterward, the Associated Press reported.
The crash sent flames and thick black smoke into the air, witnesses said. TV footage was showing black smoke billowing from near some buildings. Overhead helicopter video from WAVY television showed fire crews in an apartment complex with large ladders spraying water on multiple smoking buildings.
Retired rescue-squad member Pat Kavanaugh told CNN that he and others found one of the Navy jet's two aviators after he had ejected. I saw a pilot on the ground with a parachute hanging from the building, with facial lacerations, Kavanaugh said.
The jet crashed at 12:05 p.m. EDT just after takeoff from nearby Naval Air Station Oceana, the Naval Air Force Atlantic command said in a statement.
The fighter, assigned to Strike Fighter Squadron 106 at the Oceana base, was being used as part of a training mission. The squadron, also known as VFA-106, routinely trains Navy and Marine Corps F/A-18 crews.
Update, 11 p.m. EDT: No deaths have been reported, but three residents of the Mayfair Mews complex for the elderly are considered missing, according to Reuters.
© Copyright IBTimes 2023. All rights reserved.