U.S. Non-Manufacturing Grew At a Slower Pace in November, Led By Retail Trade, Mining and Information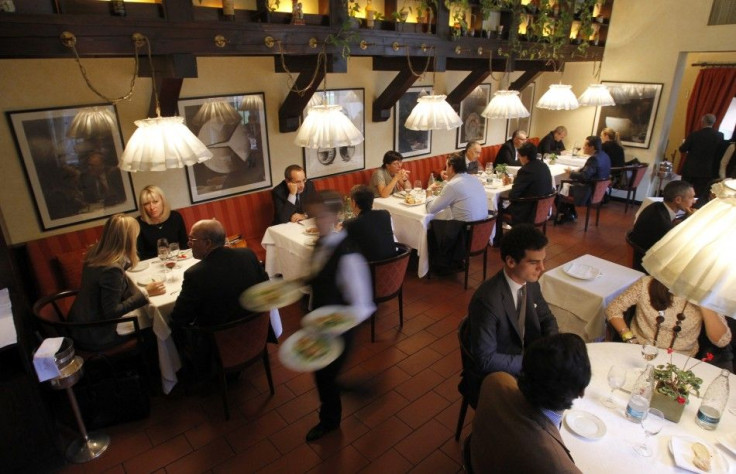 The U.S. non-manufacturing sector expanded for the 24th consecutive month in November, but at a slightly slower rate, according to a closely watched index released Thursday.
The activity in the service sector registered at 52 percent in November, 0.9 percentage point lower than the 52.9 percent registered in October, according to a report released by the Institute for Supply Management, a trade group of purchasing managers. It compiles the index from a survey of its members.
This is the lowest reading since January 2010, when the index registered 50.7 percent. Economists polled by Thomson Reuters were expecting faster growth in the sector, at a consensus reading of 53.4 percent.
A reading above 50 percent indicates the non-manufacturing sector economy is generally expanding, while below 50 percent indicates a contraction in the sector.
The non-manufacturing industries reporting growth in November are retail trade, mining and information. The industries reporting contraction are agriculture, forestry, and fishing and hunting.
The service business activity index increased 2.4 percentage points to 56.2 percent, reflecting growth for the 28th consecutive month.
Although the service sector expanded only moderately in November, new orders still showed strong growth. The index increased by 0.6 percentage point to 53 percent, after dropping 4.1 percent in October.
Employment decreased 4.4 percentage points to 48.9 percent, indicating contraction in employment after one month of growth. Arts, entertainment and recreation, and real estate saw the most reduction in employment.
The inventory sentiment in November came in at 63 percent, which is 5.5 percentage points higher than the 57.5 percent reported in October. This indicates that respondents believe their inventories are still too high at this time.
The unemployment rate dropped to 8.6 percent in November, from 9 percent, the Labor Department figures showed Friday, while the labor force participation rate declined to 64 percent from 64.2 percent. Seasonal hiring in the retail sector also helped boost the payroll number up.
The service-providing sector employs 80 percent of the workforce.
© Copyright IBTimes 2023. All rights reserved.