US Scientists Want To Know What Presidential Candidates Think About Science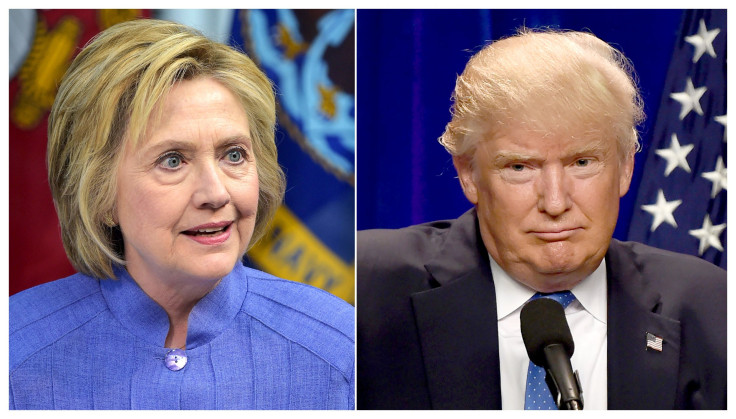 Barring a few comments on climate change, science has not been a hot topic of debate and discussion among the current presidential candidates in the U.S. Now, a coalition of over 50 U.S. science organizations, representing over 10 million scientists and engineers, want to change that.
On Wednesday, 56 U.S. nonpartisan organizations, including the American Association for the Advancement of Science, the National Academy of Sciences and the American Geophysical Union, published a list of 20 questions they want the presidential campaigns of Hillary Clinton, Donald Trump, Gary Johnson and Jill Stein to answer in writing by Sept. 6.
Similar questions were put forward to the Democratic Presidential nominee Barack Obama and Republican nominee John McCain in 2008, and to Obama and Republican nominee Mitt Romney in 2012.
The full list of the questions, which range from response to climate change and dwindling biodiversity to the goals of American space program and pure science research, can be viewed here.
"Taken collectively, these twenty issues have at least as profound an impact on voters' lives as those more frequently covered by journalists, including candidates' views on economic policy, foreign policy, and faith and values," ScienceDebate.org chairman Shawn Otto, who organized of the effort, said in a statement.
In addition, the organizations have also urged the candidates to discuss the issues during the upcoming debates.
"Sometimes politicians think science issues are limited to simply things like the budget for NASA or NIH, and they fail to realize that a President's attitude toward and decisions about science and research affect the public wellbeing, from the growth of our economy, to education, to public health," Rush Holt, CEO of the American Association for the Advancement of Science, said in the statement. "Voters should have a chance to know where the Presidential candidates stand."
It is not yet clear if the presidential candidates are going to respond to the questions. While Clinton's views on a majority of the issues, including climate change, are largely in line with scientific consensus, Trump's views are not — insofar as issues like climate change and vaccination are concerned.
The Republican nominee has, on several occasions, called climate change a "hoax," and has even blamed China for perpetrating it in order to make its manufacturing sector more competitive. He has also linked vaccines to autism — a link that scientists have thoroughly debunked.
"The Trump campaign is unusual in this cycle," Otto told Inverse. "My Republican science and engineer policy contacts, who are advisors on domestic policy in D.C., don't know who is working on these topics at the Trump campaign. We are in contact with the general staff, but we don't know for certain how they are going to respond."
© Copyright IBTimes 2023. All rights reserved.