US Sparking World War 3 After Biden Promised Banned Weapons To Ukraine, Trump Suggests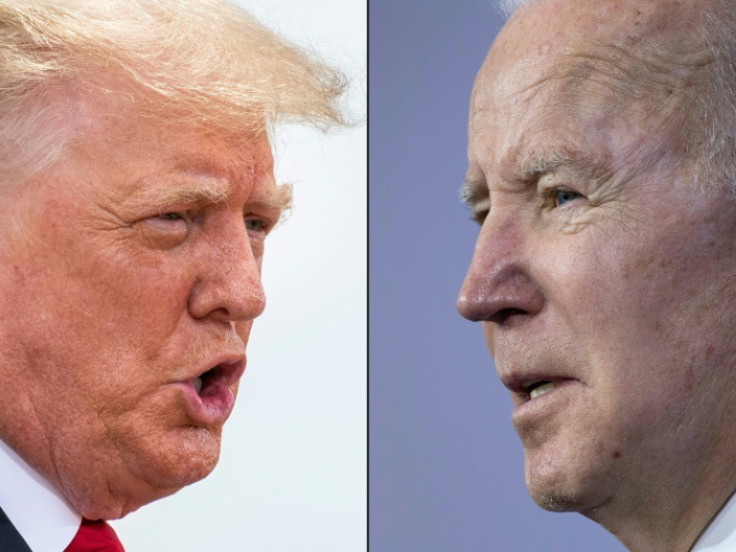 KEY POINTS
Trump said Biden is "needlessly and dangerously" leading the U.S. into World War 3
Trump also said Biden's administration is causing "horrific death and destruction"
Some lawmakers are mounting an effort to block the Biden administration from sending Ukraine cluster bombs
Former President Donald Trump on Tuesday suggested President Joe Biden is sparking World War III after promising to send controversial cluster munitions to Ukraine.
Trump shared his stance in a statement issued five days after the Department of Defense announced Biden signed a presidential waiver to allow the transfer of cluster munitions to Ukraine.
"Joe Biden should not be dragging us further toward World War III by sending cluster munitions to Ukraine—he should be trying to END the war and stop the horrific death and destruction being caused by an incompetent administration. These unexploded cluster munitions will be killing and maiming innocent Ukrainian men, women, and children for decades to come, long after the war—we pray—has ended," he said.
"Joe Biden is needlessly and dangerously leading us into World War III, which would be a nightmare beyond imagination—obliteration!"
Biden's decision to send cluster munitions to Ukraine as part of an $800 million military aid package has received criticism and support on several fronts. Former Russian president Dmitry Medvedev accused Biden of "provoking nuclear armageddon" and called him a "sleepy senile" president for supporting Ukraine amid the war.
"Why is he doing this? You could also say that he is a sick old man with severe dementia," Medvedev continued, as translated by the Daily Express U.S.
Some Democratic and Republic lawmakers are also mounting an effort to hopefully block Biden's plan to send cluster bombs to Ukraine by pushing for an amendment to the National Defense Authorization Act. If passed, the amendment would permanently ban the transfer of cluster munitions to other countries.
White House national security adviser Jake Sullivan argued that the cluster munitions the U.S. is sending Ukraine have a much lower dud rate than those used by Russia.
"We will not leave Ukraine defenseless at any point in this conflict, period," he added.
Former Vice President Mike Pence also said he supports Biden's decision, adding that he believes giving cluster munitions to Ukraine will help them bring the war to an end. He also argued that Russian forces have already been using cluster munitions in Ukraine "for a year and a half."
Cluster bombs are designed to break apart in the air after launch, releasing a large number of smaller bomblets across a wide area. In the past, these weapons had high dud rates, which meant not all bomblets explode immediately upon impact. This meant the bomblets remained behind and put people at risk of dying or being maimed if they exploded decades later.
The use of cluster bombs has been banned under the Convention on Cluster Munitions in 2008. The treaty was signed by more than 120 nations, with the exception of Russia, Ukraine and the U.S.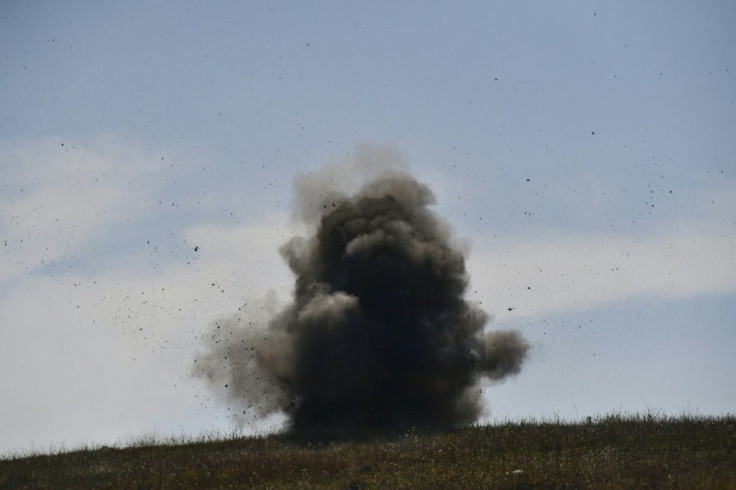 © Copyright IBTimes 2023. All rights reserved.