US vs. Soviet Union: 'Red Army' Movie Reflects On 1980 USSR Olympic Hockey Team, Cold War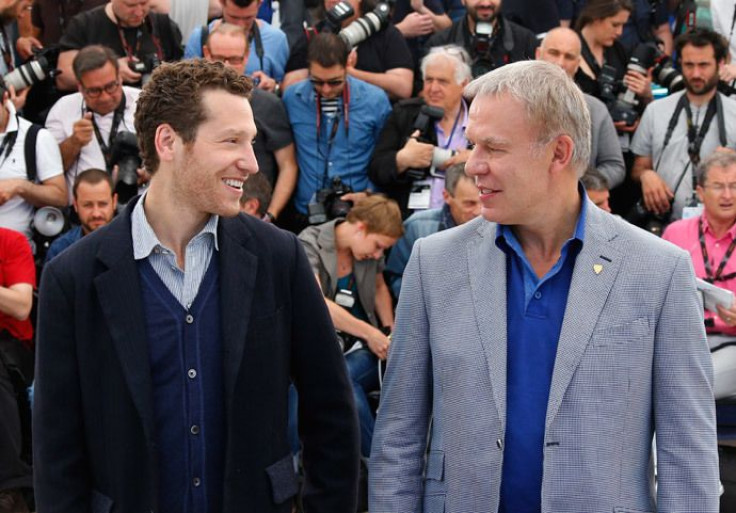 The 2004 film "Miracle" portrayed the U.S. Olympic hockey team and their quest to beat the Soviet Union and win the gold medal at the 1980 Winter Games. "Red Army," which opened in theatres on Friday in New York and Los Angeles, gives the perspective of the Soviets, who are considered by many to be the best team in the history of the sport, but failed to beat the United States and finished with the silver medal.
Gabe Polsky directs the documentary, which features interviews with former members of the Soviet Union national hockey team, including Vyacheslav Fetisov and Alexei Kasatonov, who eventually went on to play in the NHL. Fetisov, who won two Stanley Cups with the Detroit Red Wings in the late 1990's, is positioned as the narrator of the movie.
The former Olympians discuss their lives in the Soviet Union, where they were revered for excelling in hockey. While the players were looked upon as national heroes, they lived in a controlled environment, training for the entire year. The film recalls Andrei Khomutov requesting to visit with his dying father, only to be told that he had to get ready for the next game, instead.
While many Americans have viewed the members of the Soviet team as the "enemy," the documentary humanizes many members of the team. Fetisov, who gets contentious with Polsky throughout the film, fondly remembers playing with one of the greatest teams ever assembled.
Sports and politics are intertwined, as the documentary discusses the intense pressure placed on the players to win for their country. According to film critic A.O. Scott of the New York Times, the movie goes far beyond just hockey.
"Good sports movies are always about more than sports," Scott wrote in his review. "Red Army touches on themes of friendship and perseverance, and also offers a compact and vivid summary of recent Russian history."
The Olympic loss was one of the biggest upsets in sports history. Not only was the USSR the overwhelming favorite, but the Soviets lost to the U.S. during the Cold War, making the game much more than a regular sporting event.
The documentary has gotten excellent reviews with a 100 percent fresh rating on rottentomatoes.com. It was an official selection at the Telluride, Toronto, New York and AFI film festivals.
In addition to "Red Army," Polsky has produced "Bad Lieutenant: Port of Call New Orleans" and "The Motel Life." The movie is rated PG for thematic material and language.
© Copyright IBTimes 2023. All rights reserved.