Utah Jazz Acquire John Collins For Cheap; Why The Risk Is Worth It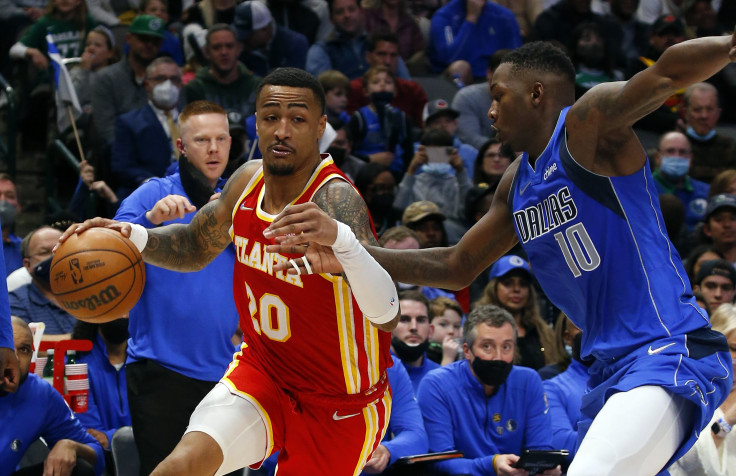 KEY POINTS
The Utah Jazz sent Rudy Gay plus a second-round pick for John Collins
The Atlanta Hawks forward has seen his numbers plummet after a gnarly deformity to his finger
Danny Ainge will again look like a smart executive if the medical team can get Collins to heal somehow
The 2023 offseason is in full swing as franchises around the league are taking their steps towards achieving their respective goals entering the new season, and the Utah Jazz did the Atlanta Hawks a big favor by acquiring John Collins on an extremely cheap deal.
According to ESPN's NBA insider Adrian Wojnarowski, the Jazz only gave up aging veteran Rudy Gay and a future second-round pick which, in turn, created a $25.3 million trade exception for the Hawks–the largest in the NBA.
For those unfamiliar with what a trade exception does, it allows teams to go further beyond the salary cap without additional luxury-tax consequences–similar to a team's Bird Rights which is used to retain free agents while being legally allowed to exceed the salary cap.
Collins' name has been in trade purgatory for the better part of the past few seasons with the Hawks continuously shopping him around in search of a better-fitting piece alongside Trae Young plus Dejounte Murray since he arrived last season.
It is a trade that certainly works well in favor of the Jazz.
There has been serious doubt as to whether Collins will return to form after putting up monster numbers in his sophomore season in 2018-19, averaging 19.5 points on 56% shooting from the field alongside 9.8 rebounds.
Since then, Collins; stats have inexplicably gone down, save for the 41-games he played in the COVID-suspended 2019-20 season where he logged career-bests in points (21.6), rebounds (10.1), field goal shooting (58.3 percent) and blocks (1.6).
From his stellar 21.6 points per game in that season, he has since averaged 17.6, 16.2, and most recently, 13.1 points while logging career-lows in rebounding (6.5), field goal percentage (50.8) and three-point percentage (29.2)–all of which contributed to his contract being seen as an albatross for some teams.
It should be noted at this point that Collins had a terribly swollen up right finger during his appearance in the 2022 Drew League which was later revealed to be a "boutonnière deformity" where the finger is permanently bent toward the palm.
Sources shared a photo of Collins' finger in March of 2022 and it may be the explanation as to why he has been shooting so terribly.
Since boutonnière deformity is a relatively irreversible injury, the Jazz taking a risk on Collins may be for nothing after all if he cannot return to a high level of basketball, but they only did give up a vet nearing his end years plus a second-round pick.
If their medical staff can bring Collins back to a decent level and have him operating at a decent capacity, the Jazz will be a team to watch out for this season.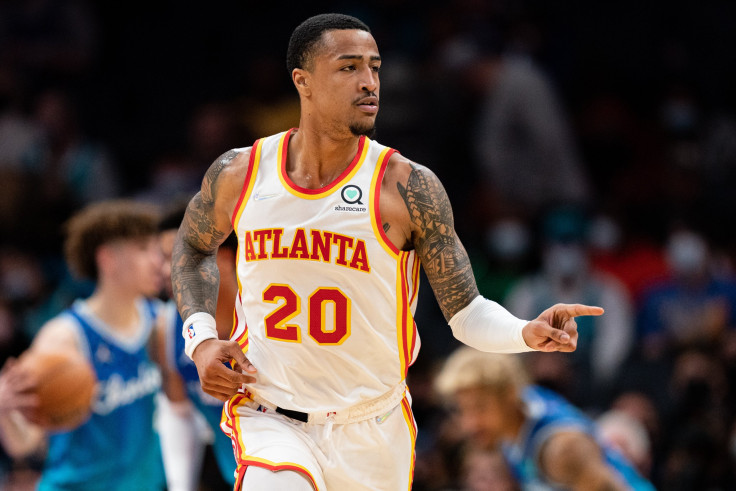 © Copyright IBTimes 2023. All rights reserved.