Venture Capital: Slower 2012, Mixed Tech Outlook For '13
Venture Capital Deals Eased In Value, Number In '12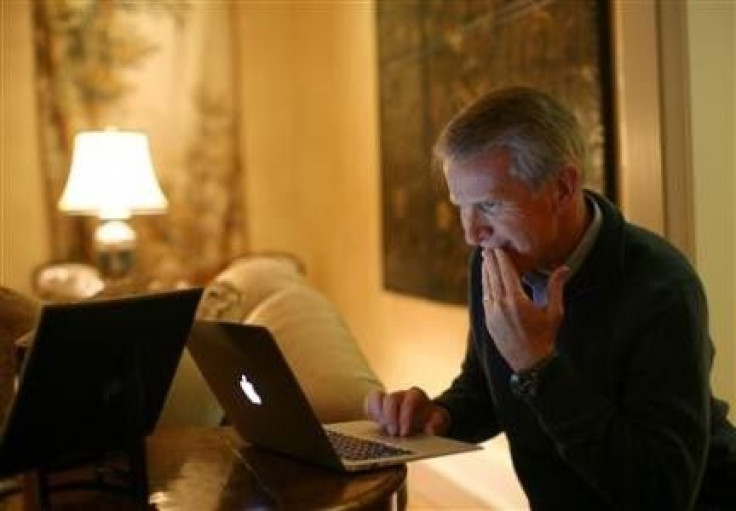 If 2012 wasn't a great year for technology, it also wasn't a great year for venture capital acquisitions and public offerings in the sector, either. The number of venture-backed companies sold fell nearly 20 percent, new data from Thomson Reuters show.
Similarly, the value of these takeovers fell, too, by 13 percent to about $30.3 billion as of Dec. 15, possibly reflecting the overall lower values in the technology space.
Still, there was no shortage of takeovers as many of the usual acquirers, such as International Business Machines Corp. (NYSE:IBM) and Oracle Corp. (NASDAQ:ORCL), snapped up plenty of small private companies to fill gaps, as well as public ones for which they often paid a premium.
As well, the sour aftermath of the $109 billion initial public offering of Facebook (NASDAQ:FB), froze the entire initial public offering market for two months, not just that for technology companies. To be sure, companies that had delayed their deals like Palo Alto Networks (NASDAQ:PANW) and Peregrine Semiconductor Corp. (NASDAQ: PSMI) finally completed them.
Two of the most-awaited tech IPOs of 2011, Zynga Corp,. (NASDAQ:ZNGA) and Groupon Inc. (NASDAQ:GRPN) have been shareholder disasters. Zynga shares have lost 75 percent of their value in the past year, while those of Groupon have lost 79 percent, while those of Facebook have lost 30 percent since their May IPO.
But no other social media companies decided to go public, such as Twitter, whose CEO, Dick Costolo, said that might happen in 2014, or Tumblr, whose CEO, David Karp, hasn't discussed an IPO in public.
As far as straight acquisitions, by Dec. 15 there had been just over 300 information technology related acquisitions, the Thomson Reuters data show. Last year, there more than 350 deals valued around $13.7 billion compared with about 300 this year, valued slightly below $10 billion.
"Ongoing uncertainty surrounding the fiscal cliff" had an impact on this year's activity, said Mark Heesen, president of the National Venture Capital Association. "Still, the potential for growth is palpable, with positive forecasts for startup jobs, technology innovation and global activity."
The association said its poll shows 67 percent of venture-backed companies have CEOs seeking to raise new cash next year, with 22 percent indicating it will be easier to do so and 36 percent saying it will be the same as 2012.
More than 60 percent of respondents believe business technology companies will be able to raise funds, followed by health care and consumer information technology, the NVCA survey found.
About half the CEOs of venture-backed companies said they'd look to being acquired in 2013, with only 7 percent considering an IPO.
Meanwhile, venture capitalists aren't terribly bullish. Only 49 percent said their 2013 returns will improve over 2012, 34 percent see no changes and 16 percent believe performance will decline, the NVCA said.
The NVCA estimates venture capital-backed companies account for about 12 million jobs in companies valued above $3.1 trillion last year.
One thing very obvious in 2012 probably won't change in 2013: Venture-backed companies headed by a CEO who had a prior success and track record may find it easier to hit up former or new investors for a new one.
This month alone, that happened with Influitive, a Canadian marketing services specialist, where CEO Mark Organ's prior company, Eloqua (NASDAQ:ELOQ) agreed to be acquired by Oracle, and Exablox, where CEO Doug Brockett's last company, SonicWall, was acquired by Dell Inc. (NASDAQ:DELL).
© Copyright IBTimes 2023. All rights reserved.