Video Captures Alleged 'Shapeshifting UFO' Flying in Colombia [WATCH]
KEY POINTS
A UFO was spotted flying in Colombia
An expert believes it was a shapeshifting UFO
The object could just be a helicopter or balloon in the sky
An eyewitness was able to capture a video of a strange object flying over the city of Bogota in Columbia. After reviewing the footage, a UFO expert claimed that the object could be a shapeshifting alien vessel.
The video of the UFO sighting was captured by YouTube user Felipe Sierra. According to the details of the video, the incident occurred in Bogota on April 30.
In the video, a strange black object can be seen hovering over the city. Based on the clip, the object did not seem to be moving in any particular direction. Instead, it remained stationary in the sky.
Scott Waring of the UFO-focused blog ET Data Base took screenshots from the video to analyze the strange object. According to the UFO expert, the object did not have a distinct shape. Instead, it had uneven sides.
Waring noted that the object could be a type of alien vessel that is capable of changing its shape. As noted by Waring, the eyewitness might have spotted the UFO while it was in the process of changing its shape.
"The UFO has an odd shape, one that is uneven on all sides," he stated in a blog post. "When I took a screenshot and tried to focus it, it came out 100%. The object appears to be changing shape, and almost has an appearance of a jellyfish."
"Many black UFOs have been reported from South America. This is definitely a great example of what's often seen down there," he continued. "The object itself almost looks as if it were alive, and maybe it is."
Currently, the exact nature of the object that appeared in the video still remains a mystery. However, as pointed out by a viewer, it is possible that the strange object was simply a helicopter that was viewed from a rear angle. This would explain the object's strange shape and movement.
It is also possible that the object was an odd-shaped balloon that was slowly floating into the sky. It could also be a drone being used by someone in the city.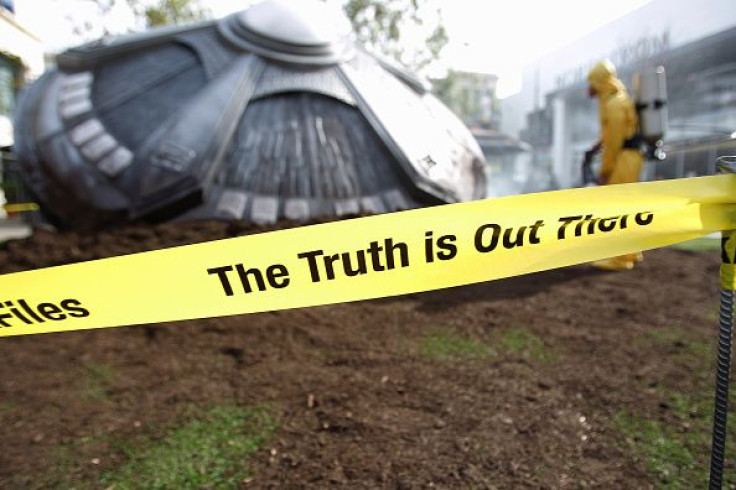 © Copyright IBTimes 2023. All rights reserved.