VIDEO Man Knocks Over Kid In Stands For Home Run Ball: Kyle Seager Hits Grand Slam In 14th Inning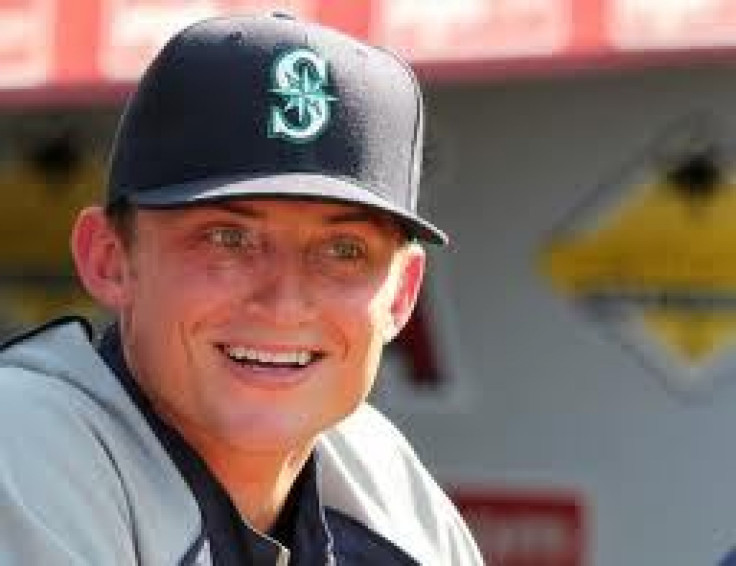 It would normally be difficult to narrow down the highlights of a 16-inning marathon baseball game, but one fan at Wednesday's Mariners-White Sox game made that process much easier.
Seattle Mariners third baseman Kyle Seager knocked a grand slam in the bottom of the 14th, and helped his club rally from a five-run deficit laid on them by the Chicago White Sox.
Amid the celebration in the dugout and the outfield stands, fans were scrambling for the small piece of memorabilia, but one took things a little too far.
As shown in the video below, a man who could be in his late 30s or 40s knocked over a small child in his pursuit of Seager's grand slam ball.
Without knocking the poor decision-making of this fan too much, there've been some notable examples of fans watching out for children's safety while making incredible catches.
Earlier this year we saw one Cincinnati Reds fan snag a ball while holding a baby. And back in 2009 a Dodgers fan did the same during batting practice. Both videos are below.
Chicago ended up winning 7-5 after 16 innings. The clubs combined to use 15 pitchers, who gave up a total of 33 hits over five and a half hours of play.
© Copyright IBTimes 2023. All rights reserved.