VIDEO Tiger Woods British Open 2nd Round Highlights: Woods Tied For Second After Day 2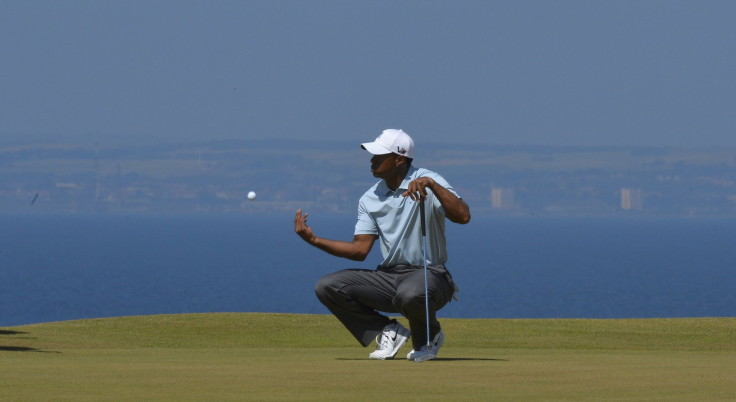 Windy conditions and faster greens affected the entire field in Friday's second round of the British Open, but American Tiger Woods still managed to move up the leaderboard.
Woods shot a par-71 to remain near the top in a tie for second after two rounds at Muirfield. At 2-under 140, Woods is currently one stroke behind leader Miguel Jimenez.
Greens in particular could have kept Woods out of the top 10 altogether heading into the weekend. He missed two short putts on the fourth and eighth holes, and had three bogeys throughout.
However, Woods balanced those miscues out with par-saving putts on the 10th , 13th, and 14th holes, and a birdie on the 18th. The 37-year-old is actually third on the tour in putting average, but its his failure to sink huge putts in majors that's stunted his chances for a 15th title.
Jimenez also finished with a 71 for round two, while Swede Henrik Stenson shot a one-under 70, and England's Lee Westwood managed a three-under 68 thanks to five of his six birdies coming on the front nine. Westwood could have taken the outright lead had he not bogeyed the 13th, 14th, and 18th.
Even with a projected cut of plus-7, Rory McIlroy's tournament appears to be over. Through 16 holes in the second round the 24-year-old already shot a plus-13.
The highlights from Woods's key holes can be found below, along with his interview ESPN following the second round.
© Copyright IBTimes 2023. All rights reserved.