Wall Street expands in red-hot mainland China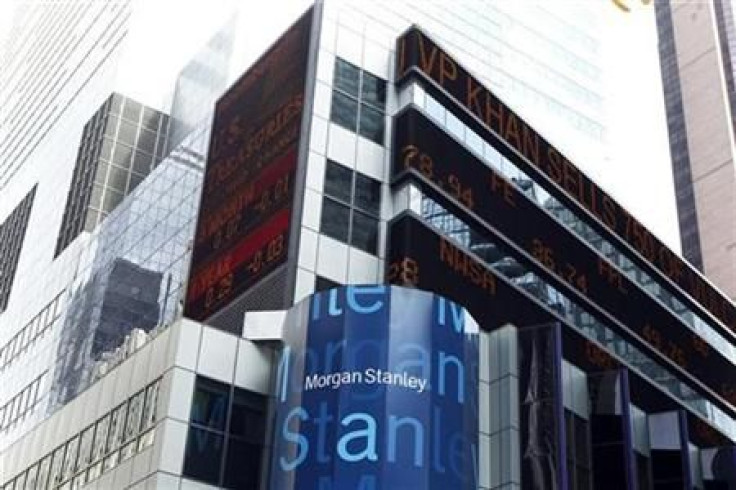 Wall Street is extending its tentacles into mainland China.
On Friday, JPMorgan Chase (NYSE: JPM) and Morgan Stanley (NYSE: MS) received approval from Chinese regulators to form joint ventures with domestic firms which would allow them to participate in underwriting Chinese stock and bond offerings. Later on, they will also be allowed to act as brokers for these securities.
Goldman Sachs (NYSE: GS), Credit Suisse (NYSE: CS), Deutsche Bank (NYSE: DB) and UBS (NYSE: UBS) already have such operations in China. Morgan Stanley previously had a joint venture in China that dates back to 1995, but the company sold its stake in 2010.
While Western banks have been involved with Chinese initial public offerings (IPOs) on the Hong Kong Stock Exchange, having operations in mainland China allows them to do the same on mainland exchanges.
So why are these Western banks so eager to get into mainland China?
The answer is growth potential.
First, the Chinese economy is the second largest in the world and is expected to be one of the fastest growing. Many experts, including those at the World Bank, expect it to surpass the U.S. economy in size within a few decades.
So in terms of absolute growth and percentage growth, China, which already leads the world in IPO proceeds, is a red-hot market.
Second, China's financial sector and capital markets are still small and underdeveloped relative to the real economy, so there is growth potential for the industry in terms of carving out a larger share of the overall pie.
Third, China is expected to increase the liberalization and internationalization of its currency and financial system. For example, China is already promoting the use of the yuan as an international trade settlement currency in Asia. Billionaire investor Jim Rogers thinks that one day, the yuan may challenge the U.S. dollar's status as the world's reserve currency.
As China extends its reach into Asia and eventually outside it (in Africa, for example), having operations in China can provide access to various emerging market trading partners.
A final point, which Wall Street has grasped, is that mainland China, not Hong Kong, is the place to be.
China is trying to promote Shanghai as a yuan-based financial center, which will one day overtake Hong Kong in importance. In the more distant future, it's conceivable that Shanghai will challenge New York and London as the globe's premier financial services hub.
In the 20th century, it was a good idea for European banks to expand their operations in New York, which many of them eventually did. The same logic likely applies to Shanghai in the 21st century.
Email Hao Li at hao.li@ibtimes.com
© Copyright IBTimes 2023. All rights reserved.