Walmart Murder: Lilia Blandin Stabbed To Death By Husband, Shoppers in Shock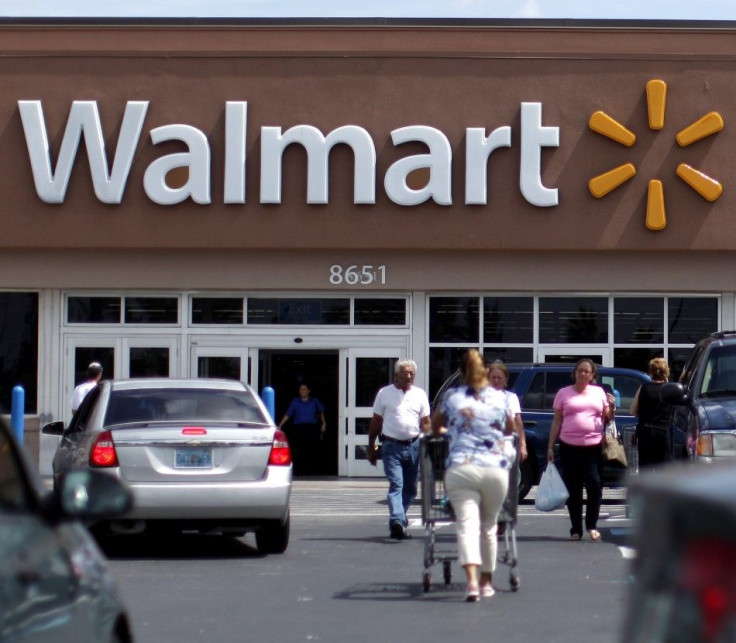 Avery Blandin, 46, has been charged with murdering his wife Lilia, 38, inside a Walmart in Berea, South Carolina on Saturday. Several shoppers witnessed the incident take place in the middle of the retail store, but store management only roped off the area for homicide detectives to investigate the case; the store remained open to resume its normal operations.
Lilia Blandon worked at the Woodforest Bank inside the Greenville County Wal-Mart, and witnesses say she was involved in a shouting match with a male suspect at her place of work until the bickering escalated into a physical fight.
One shopper, Phillip Tallent, tried to intervene as the scene unfolded:
When I looked, I could see a couple of stabbing motions, and I really started to run towards the front [of the store], Tallent said. I seen it when [the man] was making a stomping motion at [Lilia Blandin] across her chest and neck area. I picked up the chair and I hit him.
Tallent said the man pulled out a second knife and ran towards the front door. Several witnesses attempted to stop him, but failed.
That's when I let him go because I already seen what he did with the first [knife], so I wasn't going to get involved with the next one, Tallent said.
The Greenville County Sheriff's Office responded to a phone call at about 1:21 p.m. on Saturday, and found Lilia Blandon lying on the ground with several stab wounds. She was transported to a local hospital, but died shortly after.
Police followed up with witnesses, who described the male suspect who fled the scene, and authorities were able to get a license plate number of the getaway vehicle. Wal-Mart is also working with investigators to provide surveillance video footage of the incident.
We did, as requested, close our grocery checkout area to allow the police to do their work and provide some level of privacy, given the circumstances, said Dianna Gee, a spokesperson for Wal-Mart.
Avery Blandin was found shortly after the Walmart stabbing involved in a traffic collision. Police say Blandin was taken to Greenville Memorial Hospital to treat his injuries, but was taken shortly thereafter to the Greenville County Detention Center to await a bond hearing.
Blandin's attorney is not yet known.
© Copyright IBTimes 2023. All rights reserved.