Was The Violent Capitol Riot A Premeditated Coup Attempt? An Inside Job?
The mob that angrily stormed the Capitol last week was a spontaneous reaction to the words of an impulsive president, right?
Investigators are rethinking that assumption after taking a closer look at surveillance videos, according to a federal law enforcement official who told CNN that evidence increasingly points to premeditation. The FBI is investigating weapons and apparent tactics seen on the videos, as well as other signals that some may have left Trump's rally early to get weapons to take to the Capitol.
The FBI has received thousands of tips about the riot that killed five people, none more damning than the suggestion that some members of Congress may have provided Capitol tours to individuals who later participated in the riot. Any legislators that may have done so could face federal criminal charges.
"This is incredibly serious," Ron Machen, a former U.S. attorney for Washington, D.C. told Politico. "Although you would need compelling evidence before charging a member of Congress with anything related to the breach of the Capitol that day, this has to be investigated."
Rep. Mikie Sherrill, D-N.J. sent a letter to investigators, signed by more than 30 colleagues, calling the alleged Jan. 5 tours "reconnaissance of the next day."
"Members of the group that attacked the Capitol seemed to have an unusually detailed knowledge of the layout of the Capitol Complex," Sherill wrote.
On MSNBC, Rep. Eric Swalwell, D-Calif. called out Colorado Republican Lauren Boebert for seeming to direct rioters to find House Speaker Nancy Pelosi.
Regardless of any help from legislators, the riot may have hatched on niche social forums, not in the spur of an emotional moment.
"What if Congress ignores the evidence?" someone asked on TheDonald forum.
"Storm the Capitol," someone replied, earning more than 500 upvotes.
"ARMED WITH RIFLE, HANDGUN, 2 KNIVES AND AS MUCH AMMO AS YOU CAN CARRY," said one unmoderated post.
Plans for a riot had been hiding in plain view for some time, according to Jared Holt, a research fellow with DFRLab, an organization that probes media disinformation.
"Extremists have for weeks repeatedly expressed their intentions to attend the Jan. 6 protests, and unabashedly voiced their desire for chaos and violence online," Holt told BuzzFeed.
According to Advance Democracy, a nonprofit researcher, there were many missed signals that violence would likely spring from the pro-Trump rally.
So far, more than 30 people have been arrested. At least 200 more have been identified as suspects.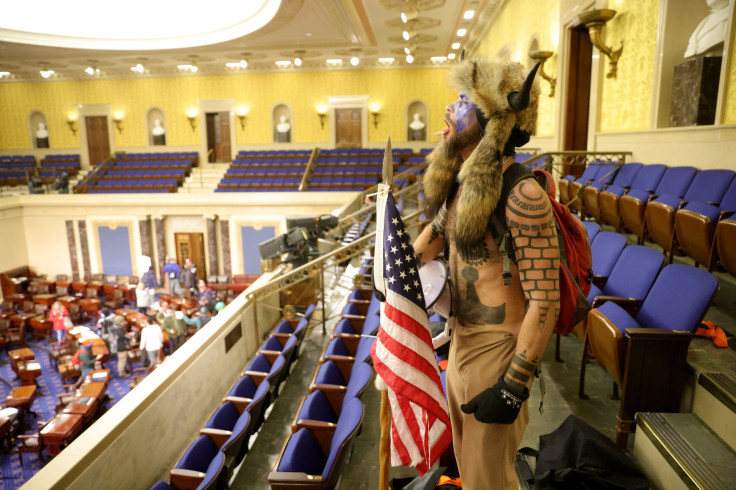 © Copyright IBTimes 2023. All rights reserved.