Watch The 4 Best 'SNL' Skits From Last Night
"Saturday Night Live" returned last night with a lukewarm episode. Rachel Brosnahan hosted, but the "Marvelous Mrs. Maisel" star was underused throughout the Jan. 19 episode. Still, there were some funny skits worth watching in last night's "SNL."
"Leave Me Alurn" Every girl needs a creep deterrent. This "SNL" sketch advertises a mini urn for women traveling alone. Instead of telling off a guy for bothering her, she can just take out the urn and pretend she is about to scatter ashes. The "conversation prophylactic" even has fake ashes, a stainless steel water bottle and a phone charger.
"Weekend Update" In this "Saturday Night Live" segment, Pete Davidson and John Mulaney review Clint Eastwood's "The Mule." Star and director Eastwood, 88, is a mule for the drug cartel, moving record-breaking amounts of substances across state lines.
"That's when we realized that this was a superhero movie for old people about a guy whose superpower is that he can drive unsupervised," Mulaney says. They also address Eastwood's two separate threesome scenes.
"Earthquake News Report" An earthquake causes major damage at the office for legally changing names. This "SNL" skit is mostly about silly names, but the cheap jokes work. Donald McRonald, Mark Peanus, Bill Kosbie, Holden Tudiks and more are mentioned.
"Tabitha" Leslie Jones hosts a talk show in this "SNL" skit where women train their husband like dogs. This technique includes cell phone videos where the husbands actually act like canines.
"SNL" airs Saturdays at 11:30 p.m. EST on NBC.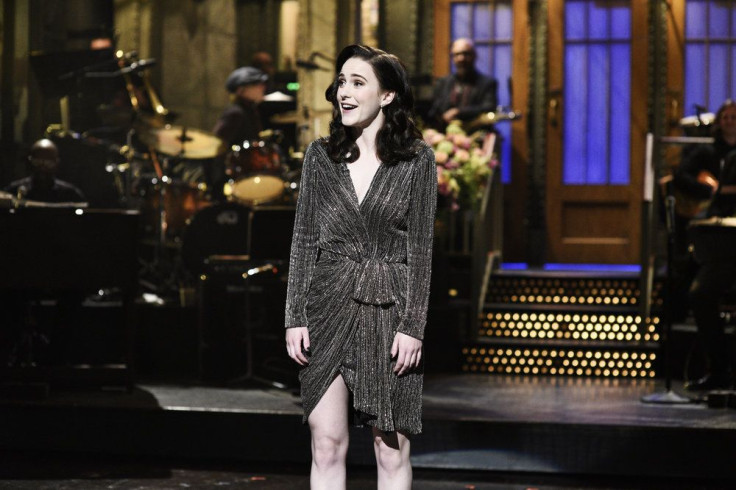 © Copyright IBTimes 2023. All rights reserved.