Watch: Man Clears Snow From Driveway Using Cardboard Box, Lawnmower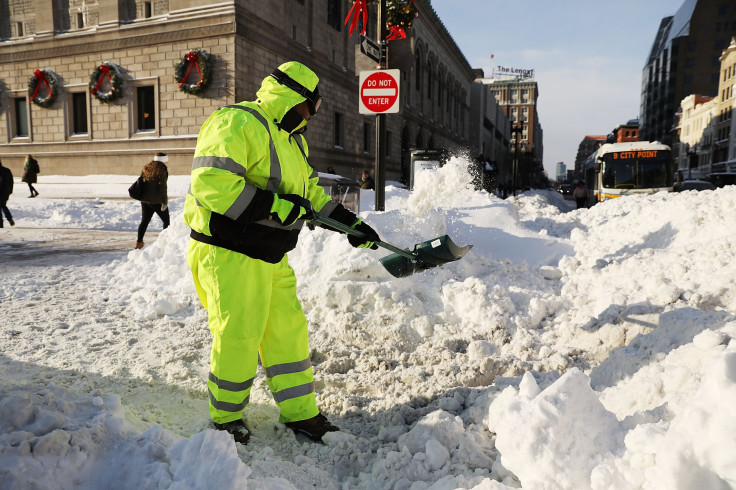 This Pennsylvania man proved the old adage that necessity is the mother of all inventions.
Unleashing his creativity, Jonathan Schill created his own snowplow, using the cardboard box in which his recently purchased 50-inch HDTV was delivered.
He fastened the cardboard box to his lawnmower and started to shovel the snow off his driveway.
Schill's fiancé, Kaitlynn Toporzycki, captured the innovative way of clearing off the snow and posted the video on Facebook. Within no time, the video went viral. As of now, the video has been liked by more than 19 thousand people, it has been viewed above 12 million times and has been shared by 1,36,000 Facebook users.
Toporzycki had just gone out to see how Schill's shoveling process was going on, but to her astonishment, she found Schill plowing the driveway with the lawnmower and the cardboard box.
Talking to the Daily Record, Schill said, "My first thought was I didn't really intend to do this to be funny, I did it to save myself from being tired and all that."
He added, "I really didn't expect it to be this big."
According to Toporzycki, even if it looked silly to shovel snow with a cardboard box, she loved the video which showed the creative mind of her fiancé.
She told the Daily Record, "We're simple people, so it's not every day that our posts gets shared."
She was extremely surprised when she found that the Facebook post of the video had been shared by noted comedian Jeff Foxworthy.
Even Schill was surprised to see the post being shared by the comedian, and said, "How is it getting so big? It's just a box," reported the Daily Record.
© Copyright IBTimes 2023. All rights reserved.