WATCH: NBA Analyst Outlines How LeBron James Can Play Beyond His Prime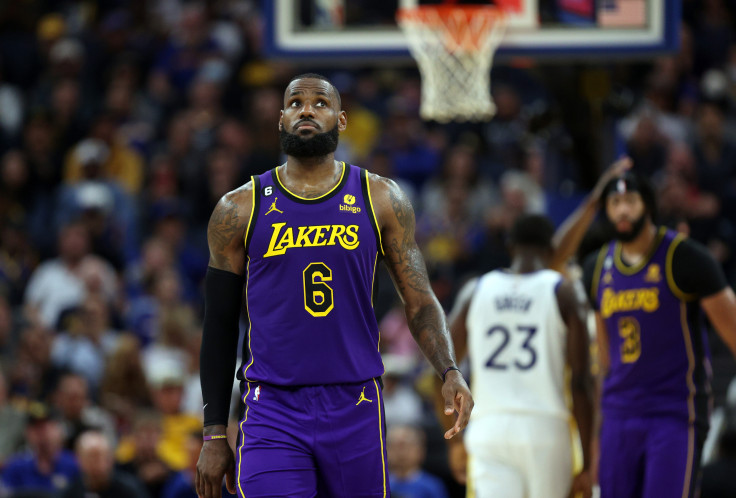 KEY POINTS
The longevity of LeBron James' career has been a point of discussion for many fans
Kendrick Perkins is confident James can still be in the NBA at 50 years old
James already has a host of accolades that can have him retire any time he wants
All-time NBA great LeBron James has continued to play at a high level despite his age slowly catching up to him in recent seasons, but a former Cleveland Cavaliers teammate believes that he can remain in the league past age 50.
Appearing on ESPN's NBA Today program, NBA hot take artist Kendrick Perkins shared how James can rewrite the record books to have his name atop the list once again.
"LeBron (James) could actually play until he's 50. If LeBron could buy-in to the Udonis Haslem role, where he's actually on the bench being a veteran leader, you don't think no team would want to [give] him the vet minimum, which I believe is like $2.4 million, to be on their bench?" Perkins questioned.
For context, the oldest player in the NBA was Nat Hickey of the Providence Steamrollers who played his last game just shy of his 46th birthday back in January of 1948.
The longevity of James' effectiveness has certainly been questioned by NBA fans multiple times throughout his career as many believed that he would slowly decline once he hits 30 years old–just in time for his second Cleveland Cavaliers.
As fans would go on to witness, James would put up some of his best work at a time when many players in the league would begin their decline as he put on spectacular showings night in and night out while producing highlights at an almost insane rate.
Despite winning his fourth NBA Championship with the Los Angeles Lakers in the pandemic-shortened 2019-20 NBA season, fans are almost unanimous in declaring that James' title with the Cavaliers in the 2016 Finals was his best showing.
It needs no reminding to those who have closely followed the NBA during the mid-2010s, but as a refresher, James and the Cavaliers entered their rematch with the world-beating Golden State Warriors, who had set the new NBA record for wins at 73, that season after falling short the previous season.
The Cavaliers were being counted out by many when they found themselves down 3-1 to a seemingly unbeaten opponent, only for James, Kyrie Irving and Kevin Love, alongside JR Smith and Iman Shumpert, to put on a masterclass and pull off the impossible comeback to win it all in a Game 7 for the ages.
In recent years though, James has shown that his body is wearing down with a multitude of injuries hampering him from the 2020-21 season until the most recent one, limiting him to just 156 out of 236 possible games played.
James has also set many impossible-to-reach milestones ever since he set foot in the NBA in 2003, though his greatest achievement is that of finally breaking Kareem Abdul-Jabbar's vaunted scoring record this past season.
With a list of accolades that puts him in prime contention for the ever-subjective "Greatest of All Time" title, James can retire from the game comfortably–regardless of whether he plays beyond age 40.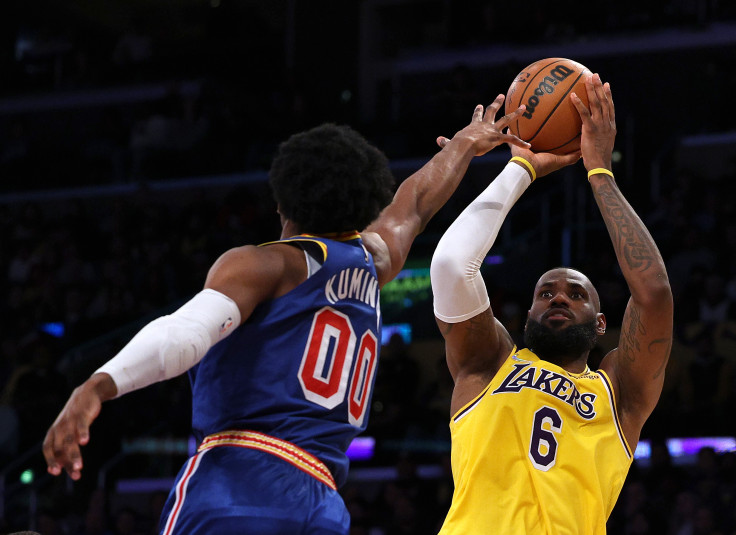 © Copyright IBTimes 2023. All rights reserved.