NBA Rumors: James Harden Trade Saga Might Take Unexpected Turn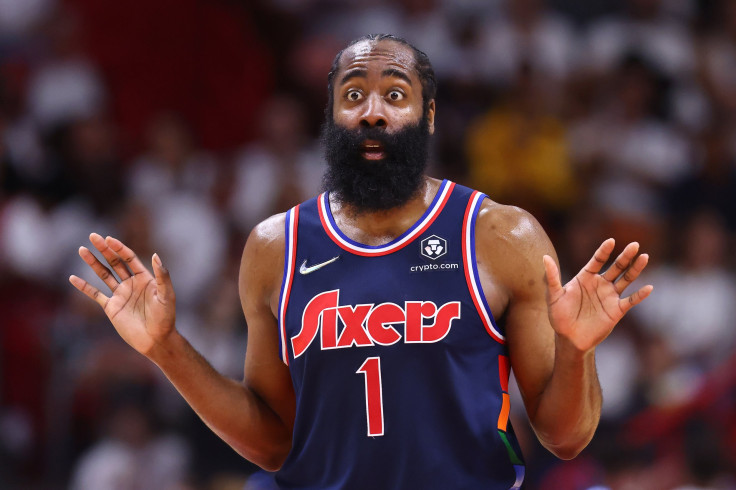 KEY POINTS
James Harden asked for a trade from the Philadelphia 76ers in late June
Sources report that the market for his talents has dried up
Harden is still an effective contributor when healthy
James Harden of the Philadelphia 76ers became one of the more controversial names in the 2023 offseason after rumors of him asking for a trade out of the organization became public in late June, that mbutight be short-lived.
Appearing as a guest on the Dan Patrick Show, NBA insider for ESPN Dave McMenamin shared an all-important update regarding the Sixers guard.
"I was speaking to a bunch of folks about this on Sunday (July 9) evening. The signals right now are that he will be back with the Philadelphia 76ers. Obviously, he opted into the last year of his deal. [Harden] didn't find the market that he was expecting," McMenamin stated.
"As of right now, with no momentum appearing on a deal to the Los Angeles Clippers and Philadelphia still needing what he does without finding a replacement for him, it looks like there's a pathway for him to come back to the Sixers next year."
Harden was linked to a return to the Houston Rockets since they had a ton of cap room to play with and potentially make a deal for him but instead committed it to lure away Fred VanVleet from the Toronto Raptors with a three-year, $128.53 million deal.
Additionally, they also took Dillon Brooks from the Memphis Grizzlies with a four-year, $86 million contract to help shape up the roster in the hopes of kickstarting a winning culture this season.
The 14-year NBA veteran has been a crucial piece to the puzzle in the Sixers' hopes of winning an NBA Championship as he and newly minted league MVP Joel Embiid were a force to be reckoned with–had they been healthy.
Philadelphia would find themselves being booted out of the playoff picture after a dismal second-round exit at the hands of the Boston Celtics in seven games as the two teams went back-and-forth for the better part of the series.
Entering the twilight of his prime at age 34 when the 2023-24 season begins, Harden is still an extremely effective player after averaging 21 points on 44.1% field goal shooting while bringing down 6.1 rebounds and grabbing 1.2 steals.
He also led the league in assists for the first time since the 2016-17 season with 10.7 across 58 appearances.
Injuries have sapped Harden of his athleticism and while there is worry as to what he can bring to the table at this point in his career, letting Harden walk so easily was not an option for the organization hoping to remain competitive this season.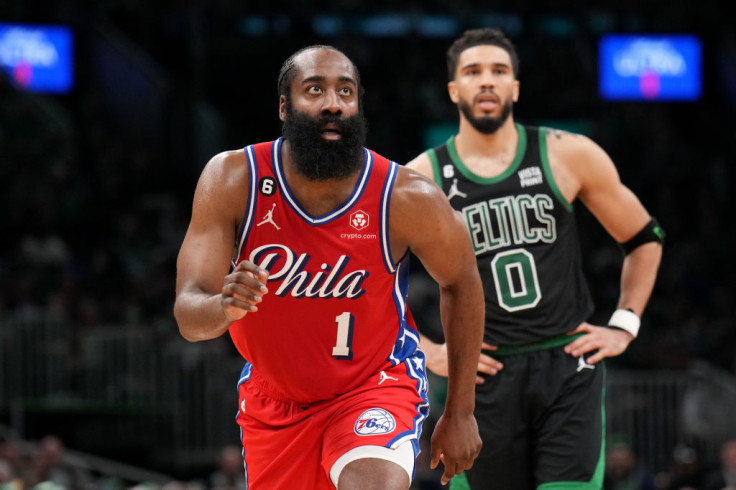 © Copyright IBTimes 2023. All rights reserved.