West Hollywood Approves First Fur Ban in United States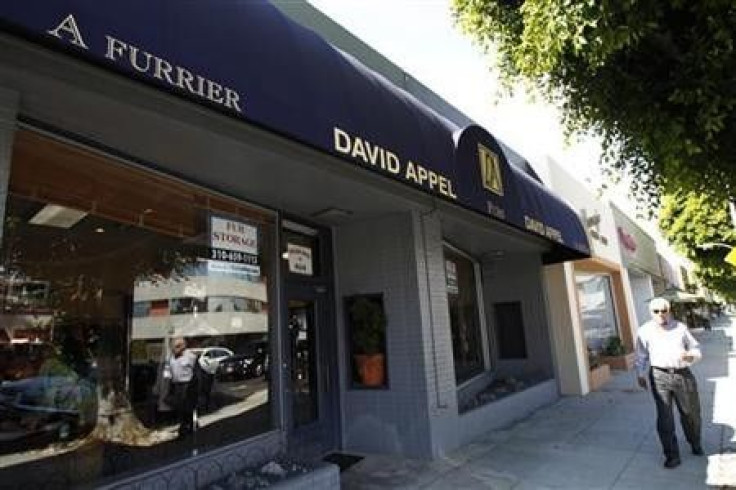 Putting animal rights over fashion and its own vibrant shopping scene, West Hollywood's leaders gave final approval on Tuesday to a first-in-the-nation ban on the sale of fur clothing within city limits.
The five-member City Council of the tiny, tony municipality wedged between Beverly Hills and Hollywood voted 3-to-1 with one abstention to approve the ordinance, which takes effect in 2013, said City Councilman John Heilman, who voted no.
The ban was tentatively adopted by the council on September 20 and had been expected to win easy enactment two weeks later. But it ran into stiff opposition from the local Chamber of Commerce and the fur industry, whose main trade group, the Fur Information Council of America, is based in West Hollywood.
Ultimately, the city's famously left-leaning political establishment embraced the ban, won over by supporters' arguments that furs are produced from animals that are inhumanely killed for their pelts.
Final action came shortly before 1 a.m., capping a contentious, hours-long debate.
We made history. We're the first place in the world, I believe, certainly the country, to take that step and ban fur, said Ed Buck, an organizer of the local group Fur Free WeHo.
Opponents predicted dire consequences for local retailers. They said nearly half of the 200 apparel stores in town sell at least some fur items, and that merchandise made with animal pelts is estimated to account for up to $2 million in revenues for those businesses each year.
I am just so baffled by this. This is pure politics at its worst, said Keith Kaplan, executive director of the Fur Information Council.
FURNITURE IS FINE
As passed by the council the measure will outlaw the sale of any garment made in whole or part from the pelt or skin of an animal with its hair, wool or fur.
The ordinance cites as explicit examples furs made from a fox, mink, rabbit, bear, seal or chinchilla. Clothing made from wool sheared from sheep is not affected by the ban, nor is furniture or leather goods.
The council also adopted an exemption for vintage garments containing fur.
The effective date of the measure was pushed back to September 21, 2013, from June 30, 2012, as originally proposed, in part because city officials want to conduct their own study on how the ordinance will affect businesses, Heilman said.
The delay also gives officials time to finalize details on how the measure will be enforced, said Michelle Rex, an aide to City Councilman John D'Amico, who spearheaded the ban.
But she said penalties for violations, which would be considered an administrative offense rather than a crime, would range from warnings to fines.
West Hollywood's fur ban is not the first action city officials have taken on behalf of four-legged creatures. In 2010, the town took a stand against the puppy mill industry by banning the sale of dogs and cats from pet stores.
By then, the city already had gained attention for outlawing the declawing of pet cats in an ordinance that was challenged by the veterinary industry and eventually led to passage of a California state law barring cities from adopting similar measures.
The city in 1996 also passed California's first ban on so-called Saturday night specials, inexpensive pistols seen as contributing to impulsive gun violence.
Despite years of protests against fur clothing by animal rights activists, consumers are still flocking to fur. Total sales nationally last year rose 3.1 percent to $1.3 billion, according to the Fur Information Council.
© Copyright Thomson Reuters 2023. All rights reserved.