What is keeping NFC enabled mobile payments from iPhones and Androids?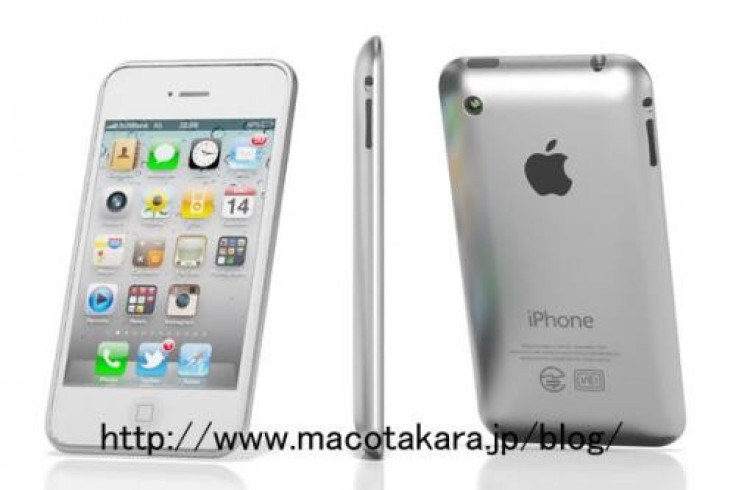 Apple is involved in testing retypes of iPhone which incorporate Near Field Communication (NFC) technology, adding fuel to earlier reports which surmised that the next edition of iPhone will be NFC-enabled, Cult of Mac reported.
The sources quoted by Cult of Mac have not been able to confirm as to when NFC-enabled iPhones will be launched. However, an earlier report by The Independent stated that Apple has forgone plans to add NFC capability to iPhone due to fears of absence of industry standard.
Earlier Bloomberg reported that Google will be testing mobile payment services in New York and San Francisco.
NFC technology will enable users to make payments by merely waving the phone near devices which can read the information embedded in the phone.
NFC is considered to be the next wave which could revolutionize mobile and contactless payment technology. A white paper titled Proximity Mobile Payments: Leveraging NFC and the Contactless Financial Payments Infrastructure issued by Smart Card Alliance, quoted John Philip Coghlan, then CEO of Visa USA as saying: The convergence of payments and mobile communications is not just logical-it is inevitable.
However, while the technology has been around for sometime NFC as a mode of payment on mobiles has failed to gain critical mass thus leaving the technology still in wraps. There are some issues which have arrested the development of NFC on mobiles. Here is an explanation as to how NFC functions according to the white paper titled Proximity Mobile Payments: Leveraging NFC and the Contactless Financial Payments Infrastructure issued by Smart Card Alliance and why it has failed to fuel growth of mobile payments?
How does NFC aid payments through mobiles?
An NFC-enabled phone has a payment application (credit or debit card) issued by the consumer's financial institution installed on the phone. The application and encrypted information are loaded on a secure area in the phone. The phone uses the built-in NFC technology to communicate with the merchant's contactless payment-capable POS system, similar to the contactless payment cards and devices in use today. The payment and settlement processes are the same processes used when the consumer pays with a traditional contactless or magnetic stripe credit or debit payment card.
Stakeholders
The success of the NFC enabled mobile payment depends on the integration of the key stakeholders. The key stake holders are:
Consumers - who make payments
Issuers - who issue mobile payment capabilities
Merchants - who accept contactless payment
Acquirers - who support merchants acceptance of mobile payments like Visa/MasterCard
Mobile operators - who supply phones
Payment networks - who set standards on behalf of all parties
Phone makers - who integrate NFC technology in phones
Reasons for the arrested development of contactless mobile payments
Chicken-and-egg problem - The proximity mobile payment or NFC aided mobile payment is embroiled in a chicken-and-egg problem. Basically, the model is dependent on getting both buyers and merchants on board. It's a two-sided platform the success of which is dependent on the number of buyers a seller will find transaction on a platform and how many merchants will a customer find on the platform. Pymnts.com explains that when Diners Club ignited the first general purpose payments card system it got restaurants and cardholders on board before it even opened its doors. It said that payments' is like dating, there's no product unless both sides of the market show up at the same time.
Critical mass - Critical mass requires that enough number of merchants who want to invest in the new POS equipment that supports contactless payment and enough number of customers who want to use the technology is there in order for the platform to explode. In order for this to happen the consumer proposition has to be compelling in order for them to switch to mobile payment. Thus mobile payment has to be easier than swiping a card and time effective.
Bank Dependency: Until now banks have acted as trusted agents in delivering financial services. This would require that banks would take on the financial liabilities associated with the services offered via mobile phones (i.e., credit risk for contactless credit or debit payments made with an NFC-enabled phone).
Issue of privacy and security: In a regular debit/credit card payment cycle banks rely on their secure back-end services to assure the security of financial information. However, in a mobile payment cycle the onus of security falls on the operators of the mobile ecosystem as they will have to guarantee that financial information and customers' privacy is well protected.
Who controls the NFC enabled payment application on the phone? - Banks, payment association and mobile operators will have to decide as to who controls the application on the phone. The issue can be explained from a leather wallet analogy. Thus the issue as to who controls the cards that are placed in the wallet. Since banks and payment associations would like to certify the security of the wallet they would like to control it while mobile operators claim that they control the applications loaded on the mobile phone. Financial institutions fear that the presence of an electronic wallet gives mobile operators a chance to insert themselves between banks and their customers.
Thus whether Apple or Google will usher in the age of contactless payment via NFC technology on mobile phones depends on a close interaction of key stakeholders. It will require significant investment in developing the underlying infrastructure before the days of waving the phone near the point-of-sale could process a transaction.
© Copyright IBTimes 2023. All rights reserved.