What's Pence's Next Move? VP's Battle With Trump Is Unprecedented
After a week that saw a chaotic vote-certification process and an extraordinary riot at the U.S. Capitol, Vice President Mike Pence finds himself caught between a rock—and Donald Trump.
Pence has made no public statement about his split with the president, and so far sources within the White House have said it is unlikely that the vice president would invoke the 25th Amendment to remove Trump from office, as some Democrats and at least one Republican have urged.
Leading those efforts are House Speaker Nancy Pelosi and Senate Leader Chuck Schumer, who have both pointedly blamed the president for inciting the violent riot that left several dead.
Despite his near-unwavering loyalty to the president, the nation's second in command has been subject to unprecedented excoriation by his boss for adhering to his constitutional duties and opting not to illegally disrupt Congress's ceremonial certification of Joe Biden as the nation's next president.
"Mike Pence didn't have the courage to do what should have been done to protect our country and our Constitution," Trump tweeted, in a post that has since been removed by Twitter.
Marc Short, Pence's chief of staff, has since been barred from the White House, as a culmination that has raised temperatures in the West Wing to a boiling point.
Sen. Jim Inhofe, R-Oklahoma, has "never seen Pence as angry," he told the Tulsa World.
Scholars say this kind of excoriation of a vice president by the nation's sitting executive has no precedent in modern U.S. history.
"[Trump's] turning on Pence is particularly striking given Vice President Pence's loyalty to the president which some, myself included, would regard as having been excessive in the history of the office," vice presidential scholar Joel Goldstein told USA Today.
While some have suggested that Trump might resign and be pardoned by Pence, many observers do not think that is likely now after this week's events.
Pelosi has said that if Pence does not invoke the 25th Amendment, which would also require a majority of Trump's cabinet to remove him, the House would consider a second 11th-hour impeachment. Such a move would serve mostly as a symbolic rebuke as the president's term will end Jan. 20 in any case.
The House Speaker has accused Trump of "sedition," calling him a "dangerous man who should not continue in office," and describing the situation as an "emergency."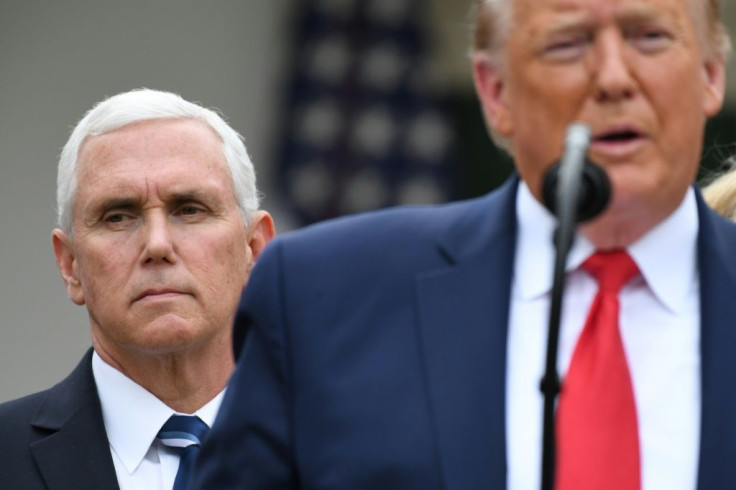 © Copyright IBTimes 2023. All rights reserved.
FOLLOW MORE IBT NEWS ON THE BELOW CHANNELS