When Is The New Frank Ocean Album Coming Out? Snapchat Releases 'Boys Don't Cry' Filters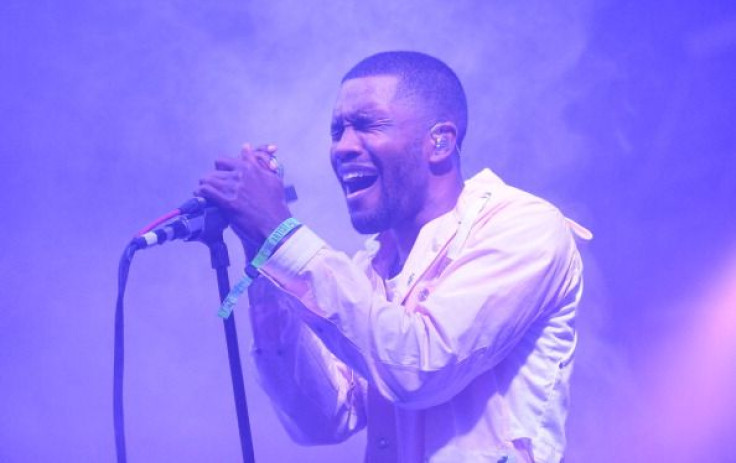 Frank Ocean's highly-anticipated album "Boys Don't Cry" is supposed to be out Friday but the album has yet to released, and Snapchat feels your pain.
The company has begun rolling out filters poking fun at the long wait for the R&B crooner's album. One of the filters is in the style of an OS X TextEdit window and features the words "Dear Frank Ocean," in the same style as Ocean's Tumblr Notes posts.
The other filter features a cartoon skeleton, sitting down next to the words "Waiting for Frank Ocean's new music like." The filters are not available in all countries and are only showing up for some Snapchat users.
It's uncertain if Ocean or his record label are involved in the release of the filters but according to The Independent, Snapchat does make money through sponsored filters so Ocean's team may have something to do with it.
But while fans now have Snapchat filters to play around with, they still have no album to listen to. According to an article from the New York Times Monday, Ocean is supposed to release his album Friday through an exclusive deal with Apple Music. With an Aug. 5 release date, many fans expected the album to be available at midnight, only to find themselves disappointed when nothing appeared on the Apple iTunes store this morning.
Unfortunately, it's difficult to figure out what is going on with Ocean as the singer avoids the limelight, rarely giving interviews and staying off of social media.
The last update for the album took place on Monday when a mysterious video appeared on Ocean's website. The video featured workbenches in an empty room but keen viewers did notice an Apple Music logo in the watermark for the video. Director Francisco Soriano briefly took credit for the video in an Instagram post before deleting it.
While most albums release on Fridays, two of music's biggest stars skipped the common release date for their albums this year. In February, Kanye West premiered "The Life of Pablo" in the early hours of Sunday morning after his performance on "Saturday Night Live," while Beyoncé released "Lemonade" on a Saturday after her HBO special. So perhaps Ocean can still surprise fans with a release over the weekend.
© Copyright IBTimes 2023. All rights reserved.