Where Is Matt Lauer Now? Two Years After Sexual Assault Scandal
Two years ago, Matt Lauer was fired from NBC after a female employee filed a sexual harassment complaint with the network. Although her identity was initially unknown, several things have changed since the scandal began on Nov. 29, 2017.
When NBC announced Lauer's termination, the anchor took a step back from the spotlight and spent the majority of his time near his family home in the Hamptons. While he attempted to live a quiet life in 2017, the journalist was eventually pushed back into the spotlight.
On Sept. 6, 2019, Lauer and his then-wife Annette Roque finalized their divorced following 20 years of marriage. The Dutch model officially filed for the divorce in July following rumors the two were negotiating a final settlement.
In May 2018, sources told Us Weekly the estranged couple planned to split their properties and Roque would receive a lump sum payment of around $25 million.
In October 2019, Lauer shared a letter with the outlet in which he slammed Ronan Farrow's upcoming book, "Catch and Kill." Lauer's accuser, Brooke Nevils, came forward and accused the former "Today" show anchor of raping her during the 2014 Sochi Winter Olympics.
"It was nonconsensual in the sense that I was too drunk to consent. It was non-consensual in that I said, multiple times, that I didn't want to have anal sex," she told Farrow.
However, Lauer insisted their encounter was consensual. "It began when she came to my hotel room very late one night in Sochi, Russia. We engaged in a variety of sexual acts. We performed oral sex on each other, we had vaginal sex, and we had anal sex. Each act was mutual and completely consensual," Lauer wrote in his statement.
"The story Brooke tells is filled with false details intended only to create the impression this was an abusive encounter. Nothing could be further from the truth," he added.
Since then, it appears Lauer has turned his attention back to his three children, Jack, Romy, and Thijs. Since his divorce from Roque, the former spouses have been working together to co-parent their children.
"Matt is moving forward with a very positive outlook. He is getting along much better with Annette, and they are planning on spending [Christmas] together as a family," a source told Us Weekly.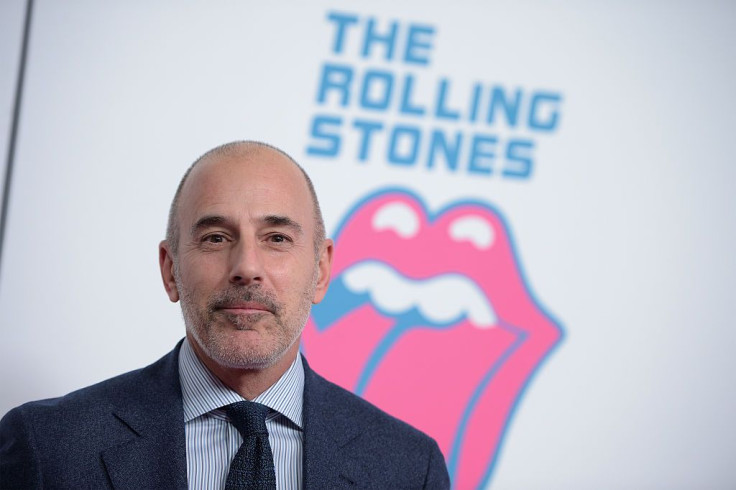 © Copyright IBTimes 2023. All rights reserved.