Who Is Marina Keegan? Meet The Aspiring Essay Writer And Yale Grad Whose Life Was Cut Short By A Fatal Car Crash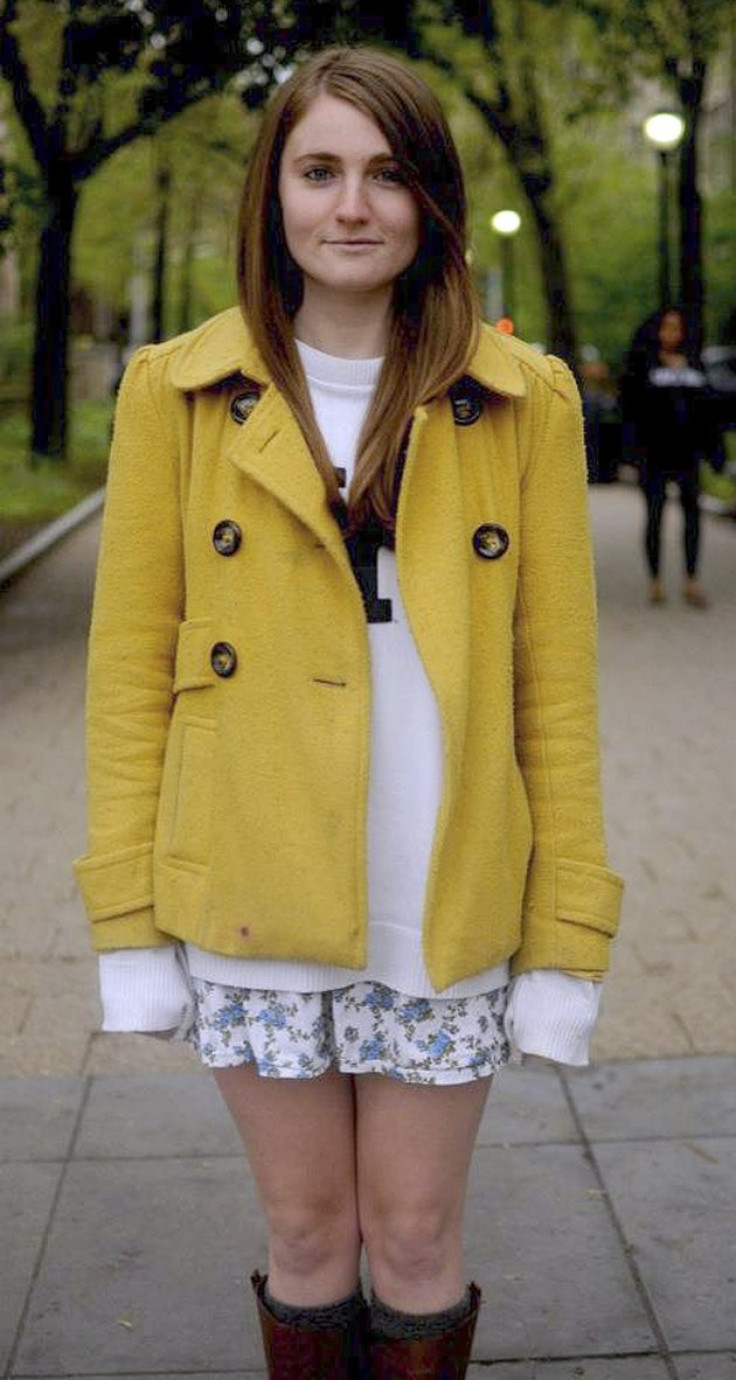 Marina Keegan was a 22-year-old aspiring writer who had everything going for her. A recent Yale graduate, Keegan was about to start her first job -- at the New Yorker -- and had already published essays in The New York Times.
But Keegan's plans came to a screeching halt when the Massachusetts resident died in a car crash on May 26 as she and her boyfriend were on their way to a vacation house on Cape Cod.
According to reports, Keegan's boyfriend, Michael Gocksch, lost control of the vehicle, which rolled over and left Marina dead and Gocksch in stable condition.
The two were reportedly on their way to Wellfleet on Sat., May, 26, to meet with Marina's parents, Tracy and Kevin Keegan.
When Keegan's parents answered a knock on their front door, they found state police at their doorstep with news that Marina had been in an accident.
Police told the Cape Cod Times that Keegan was a passenger in a 1997 black Lexus that had drifted off the road and into a right lane guardrail.
The car then apparently traveled across two lanes and hit a guardrail on the left before rolling over at least twice.
According to the local Massachusetts newspaper, Marina was headed to Wellfleet, in part, to revise the musical Independents with two collaborators.
Keegan wrote the script for the musical, which is about a group of burned-out young adults partying on a family-owned Revolutionary War re-enactment ship.
The musical will play at the New York International Fringe Festival in August, Mark Sonnenblick told the Cape Cod Times.
Keegan's mother informed the newspaper that Marina was set to begin a full-time job as an assistant at The New Yorker, starting in mid-June.
The young writer had already written for The New Yorker blog, Page-Turner, last summer, and she gained national fame in September 2011 with an essay she wrote for the Yale Daily News called Even Artichokes Have Doubts. The essay is about the career choices of college graduates.
The essay received 15,000 hits on the Internet and led to an interview with National Public Radio.
The essay's popularity landed Keegan the chance to write for The New York Times about college recruiting.
Honestly, she was an astounding, amazing person, Tracy Keegan told The Cape Cod Times. She was able to bring a world view. She got involved in how to change things.
Marina Keegan's life story has become somewhat of a national phenomenon, and the Yale Daily News recently placed Keegan's final essay on the Web.
Thousands of people have already left comments.
© Copyright IBTimes 2023. All rights reserved.