Why Samsung's Move To Build Smartphones In Vietnam Will Help It Better Compete In China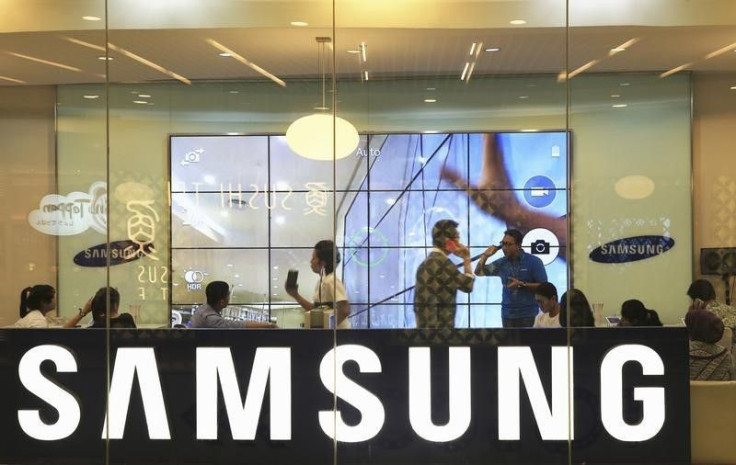 Moving manufacturing from location A to a cheaper location B won't be enough for Samsung Electronics Co. Ltd. to get its mojo back. But the company's plan to spend as much as $3 billion on a second mobile phone plant in Vietnam is as much about the shifts in China as the changes in the global smartphone scene.
Some of those shifts were in focus in China last week when Alibaba's Nov. 11 Singles Day sale smashed records, grossing $9.3 billion. That total points to growing prosperity among the masses in China and why its getting more expensive to manufacture electronics there. It's also partly why Samsung is joining Microsoft Corp., LG Electronics Inc. and others in decamping to Vietnam where tax breaks are plenty and wages are lower.
"I think it's a good move for Samsung. They are under a lot of pressure in the smartphone market at the moment, despite being the largest manufacturer," Daniel Gleeson, an analyst and mobile technologies team leader at consultancy IHS Inc. said in a phone interview from London.
From China to India to Russia and other markets, Samsung is facing an onslaught at several levels: At the high-end, Apple's iPhone 6 models -- with their larger screens -- are helping it expand its reach. Apple recently toppled Samsung to become the most valuable brand in China. At the mid-to-low end, Xiaomi, Huawei and even Motorola Mobility LLC. have taken market share from Samsung.
Motorola sold a million handsets in India in the three months ended September, the first time the company did so in a quarter, Counterpoint Technology Market Research of Hong Kong said in a report Nov. 11. The Moto E, with a 4.3 inch screen and the latest version of Google Inc.'s Android software sells for less than 7,000 rupees (about $115) in India.
Three of the top-five handset sellers in India, where Samsung still has a slim, but diminishing lead, were local mobile phone sellers such as Micromax Informatics Ltd., Canalys, another research firm, said at the end of the quarter in September.
Samsung needs to be a lot more price competitive particularly at the lower end, and driving down manufacturing costs by moving to Vietnam will help. The GDP per capita in Vietnam is about a quarter than that of China, so Samsung would be able to "reduce their labor bill by two or three times probably," Gleeson said.
"If you're assembling a $50 handset, cutting down the cost of assembly by even $1 to $2 makes a big difference in the margin and the price points that the phone can be sold at," he said.
Vietnam is also strategically located with access to the component supply chain from China and Taiwan, and it has a port, said Jayanth Kolla, a partner at telecom consultancy Convergence Catalyst in Bangalore. Then there are the tax breaks Samsung is getting: paying no corporate tax for the first four years of operation and only half the rate for the next nine years, subject to certain conditions.
In the first 10 months of this year, mobile phones and related exports from Vietnam rose to $19.2 billion, a 6.9 percent increase over the same period in 2013, according to the country's General Statistics Office. Vietnam is also a strong consumer of mobile phones: Domestic consumption rose 54.6 percent in the same 10-month period versus the year-earlier period, the statistics office said.
Longterm strategy
"In the bigger scheme of things, however, cost of manufacturing is still not that much of a delta" that it alone can help Samsung bring the price of a smartphone down by 40 percent to 50 percent by moving to a cheaper location, Kolla said.
The shifts that are happening in the smartphone markets are also to do with the superior experience provided at lower prices and the "cool quotient" a smartphone manufacturer is able to build around itself. Xiaomi has become a strong example of this, he said.
The 4-year-old company, the largest smartphone seller in China, rang up sales of 1.16 million units of its Mi series phones, garnering $254 million at its online store on Alibaba's TMall.com marketplace in the 24-hour period, for which the Singles Day sale was on. The company is pushing hard into India and will hit Brazil soon.
Alibaba's mega sale pointed to a second shift as well: China's smartphone market, while being the second largest in the world, is showing early signs of saturation. About 43 percent of the Singles Day orders were placed using smartphones or tablets.
"The next wave of growth of smartphones is definitely going to come from the emerging markets ... Indonesia, Thailand, Vietnam, of course India," Tarun Pathak, a senior analyst at Counterpoint said in a phone interview. "China is close to saturating in terms of smartphones" and Samsung's new Vietnam plant would help it scale operations, he said.
"Going forward, they will launch their devices in the more affordable segments and they will renew their whole smartphone strategy in the entry to mid-level segment."
It is also possible that Samsung's future portfolio of smartphones will be mix of very affordable handsets that run on its own operating system, Tizen, and higher-end devices that run Android, as Samsung seeks to be less dependent on Google, he said.
Rising Chinese sophistication
"I think probably the most important or significant thing about this announcement is actually why Samsung, and why Microsoft plus Nokia, have left China," Gleeson at IHS said. In addition to the Chinese economy comprising many more people with a higher standard of living, with wages rising, "you have now a lot more high-value work in technology being done in China."
This rising sophistication is something the Chinese government is proactively pursuing and as the capabilities of the domestic companies strengthen, coupled with policy changes by the Chinese government, multinational semiconductor companies looking at the Chinese market will face "new risks and opportunities," McKinsey and Co., a consultancy, wrote in a report in August.
"Low-cost smartphones designed in China are flooding the market. For instance, Android phones designed in China now represent more than 50 percent of the global market, compared with their negligible presence five years ago," Gordon Orr, a director in McKinsey's Shanghai office, and Christopher Thomas, an associate principal in the Beijing office, said in the report.
Software design, software development, hardware design and other higher-end work, which previously would have been done in Europe or in America, is now being done in China by the likes of Huawei Technology Co. Ltd., Xiaomi Inc. and other local emerging brands, Gleeson said.
He added: "The key thing for me is, this is actually indicative of the Chinese ecosystem improving massively, and you'll see a lot of these Chinese brands become bigger global players, not just big players in China but really expanding globally."
Many of the Chinese brands started out by imitating Apple in many ways, because of which, in the short term, Apple will still be the premium brand: "that's where everyone will look to, where all the inspiration will get drawn from," he said.
However, as the Chinese brands continue to grow and evolve, they will develop their own identities, which in the long run works out better for Apple, because it means that its brand, its interface and experience will likely remain unique, he said.
Samsung could then have the bigger fight of the two, in re-establishing a unique identity as the Chinese competitors become more sophisticated.
FOR FREE to continue reading
✔️ Unlock the full content of International Business Times UK for free
offer available for a limited time only
✔️ Easily manage your Newsletters subscriptions and save your favourite articles
✔️ No payment method required
Already have an account? Log in
© Copyright IBTimes 2023. All rights reserved.