'Google Cut Us Off At The Knees': Publisher On The Receiving End Of Sponsored-Content Crackdown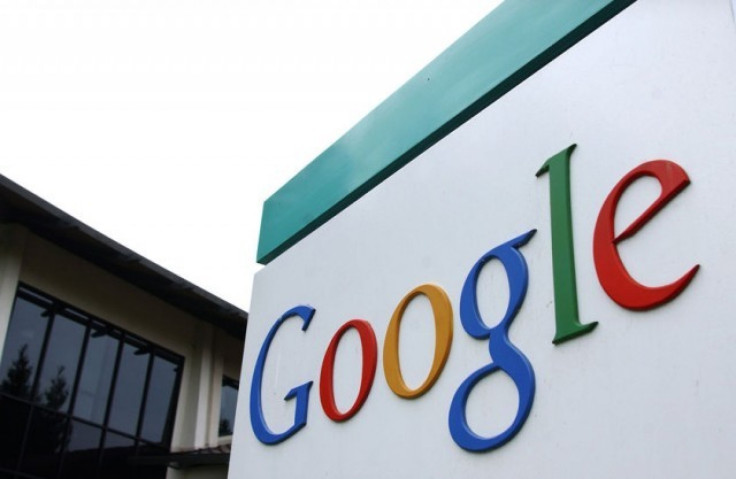 Last month, amid the ongoing debate over native advertising, Google Inc. (NASDAQ:GOOG) sent a stern warning to news publishers, telling them not to mix sponsored posts with legitimate news content. Now one website owner is saying he's been unfairly caught up in the Internet giant's crackdown on sponsored content.
Roman Mica, publisher of the car blog TFLcar.com, said his website was abruptly yanked from Google News on April 16, following a letter in which Google said it had deemed that articles on TFLcar.com "primarily promote one or more third-party organizations."
The problem? Mica insists that Google's assessment is just not true. "We never have and never will promote or publish non-original content or advertorials," he told International Business Times. "Our small team works very hard to gather and publish the latest car news."
TFLcar.com publishes out of Boulder, Colo., with a staff of 10 people, including three full-time employees. Mica, a journalist for 30 years, said TFLcar.com attracted 178,692 visitors last month, and its growth has been steady over the last year. The site references plenty of automobile companies, but Mica said it does so objectively, through news and reviews. He said he's turned down sponsorship offers for fear of violating Google's guidelines. Based on our own internal Google News search and a look through the website, the car reviews appear largely descriptive and not particularly hard-hitting. The majority did seem to skew positive, but there are instances of balanced critiques as well. It's clear from the search that the site was indexed on Google News until recently.
Google did not respond to a request regarding TFLcar.com or whether or not it has an appeals process for Google News offenders. In its letter it simply referred Mica to its Google News Help Forum. It added that he may reapply for inclusion on Google News after a period of 60 days.
Mica, meanwhile, said his own requests for additional information have been unsuccessful. He said his site had been indexed by Google News for over three years. Since that time, its inclusion on the service has become a vital component of its visibility, as it is to the visibility of most news publishers in the digital age.
In a phone interview, Mica expressed tremendous frustration over the sterile form letter that Google sent informing him of its actions. The letter, which Mica forwarded to IBTimes, offers no specific instances of offending sponsored articles. It is virtually identical to other letters that have been posted in Google Product Forums.
"If you're going to kill our business, at least show us what we did wrong," he said.
That anger is echoed among many publishers who say their relationship with Google is a one-way conversation, with the Internet behemoth often communicating its policies through automated emails and blog posts. Google, for its part, clearly does not have the manpower to personally handle the countless inquiries it receives regarding its services, even with its more than 31,000 full-time employees.
If nothing else, Google's actions against TFLcar.com -- in addition to its recent warning to publishers -- show that it is serious about preserving its massive online ecosystem, which has allowed it to become one of the world's most profitable companies. Last year, the Web giant reached the symbolic landmark of generating more advertising revenue than the entire newspaper industry combined, and any drastic change in the Internet's standard advertising model -- including, say, a rash of news websites experimenting with sponsored posts -- could serve as a potential wrench in the works.
Native advertising (sponsored content designed to blend in with a particular publishing platform) has been the topic of much debate in recent months as an increasing number of digital publishers experiment with the method. Supporters of native ads, of which there are many, say they offer advertisers the chance to break out of the antiquated display-ad model, but many journalists and publishers worry about dissolving the traditional wall of separation between news and advertising, thereby damaging the credibility of news organizations. Last month, Richard Gingras, Google's senior director of news and social products, wrote a blog post based on that argument, warning publishers that their websites could be removed from Google News if they violate the service's quality guidelines.
From the perspective of publishers, the term "quality guidelines" may no doubt sound like an unfair game that they have no choice but to play. But as long as Google sticks to the claim that it is merely enforcing the rules of its own ecosystem, it will be interesting to see how much effort it makes to communicate with the content providers that populate that ecosystem and enable it to flourish. For small publishers, Mica said, the price of arbitrary enforcement is simply too high.
"We played by their rules, and we were cut off at the knees," he said. "'Do no evil.' Really? They just put a small team of journalists out of work for no apparent reason."
Got a news tip? Send me an email. Follow me on Twitter: @christopherzara
© Copyright IBTimes 2023. All rights reserved.
FOLLOW MORE IBT NEWS ON THE BELOW CHANNELS