Wildfire Shuts Down Los Alamos Lab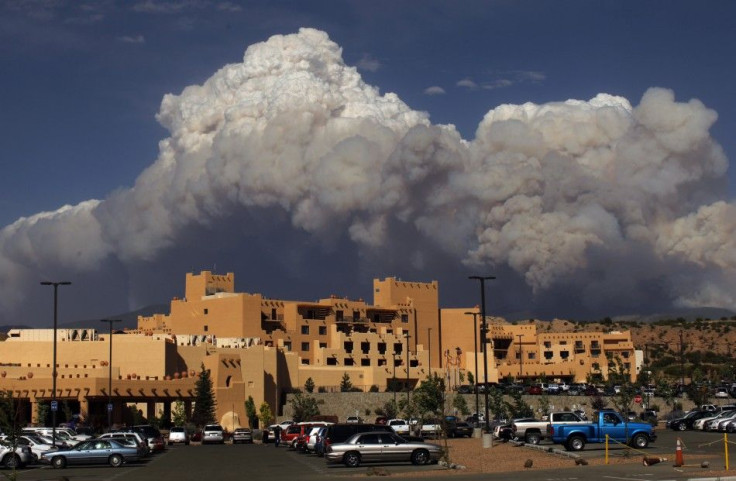 Los Alamos National Laboratory (LANL), which is known for designing nuclear weapons, was shut down Monday due to raging Las Conchas wildfire.
The fire is about 12 miles southwest of the boundary of the LANL and has not entered Laboratory property at this time.
All laboratory facilities will be closed for all activities and nonessential employees are directed to remain off site. Employees are considered nonessential and should not report to work unless specifically directed by their line managers, a statement from the Laboratory reads.
Las Alamos Lab in New Mexico is one of the largest employers in northern New Mexico with about 9,000 employees. The lab was founded during World War II to develop the first nuclear weapons.
All radioactive and hazardous material is appropriately accounted for and protected, the Lab said.
Las Conchas wildfire was sparked on June 26 on a private land near Jemez Ranger District in the Santa Fe National Forest and has burned over 3,500 acres.
The U.S. forest service said the fire is actively burning and added hot temperatures, low humidity, high winds contributed to the intense fire behavior and fire growth. Strong west winds will continue through the afternoon into the early evening, it said.
Smoke plume emitting black and grey smoke is visible from Jemez Springs, Albuquerque, Bernalillo, Los Alamos, Cuba, Gallina, Santa Fe, NM 4 and I-25. Winds from the west are pushing the smoke east and north toward Santa Fe, Tesuque, and Nambe. Other areas further to the east and north may also experience smoke impacts.
Meanwhile, New Mexico Governor Susana Martinez has ordered the New Mexico National Guard to Los Alamos to provide support for the ongoing efforts to protect lives, property and critical infrastructure threatened by the Las Conchas fire.
My administration will make every effort to provide support for the local emergency response crews. With evacuations in place and the fire burning quickly, it is important that residents in the surrounding communities remain attentive to the local emergency operations' alerts and orders, Martinez said.
Voluntary evacuations have been ordered for residents of Los Alamos County, including White Rock and the City of Los Alamos as well. Residents living within Cochiti Mesa and Las Conchas have been evacuated as well. Campgrounds near the area including Jemez Falls Campground have been evacuated. A shelter for evacuees is available at the La Cueva Fire Station. NM 4 is closed at Mile Marker 37, State Road 4 at Pajarito, and West Jemez and Anchor Ranch Rd. T
Meanwhile, power and phone lines are down in the area.
© Copyright IBTimes 2023. All rights reserved.