Will US Boycott 2022 Winter Olympics In China? State Department Release Conflicting Statements
KEY POINTS
The US State Department released conflicting statements over the potential 2022 Beijing Olympics boycott
The country faces pressure to boycott the event over serious human rights abuse allegations in China
The Chinese government is accused of violating the rights of Uyghurs in Xinjiang
The U.S. State Department on Tuesday released conflicting statements about whether it was planning a joint boycott of the 2022 Beijing Winter Olympics with its allies due to human rights violations in China.
State Department spokesperson Ned Price early Tuesday said the Biden administration is considering a "coordinated approach" with its allies and partners in boycotting the 2022 Winter Olympics in China.
"It is something that we certainly wish to discuss," Price said. "A coordinated approach will not only be in our interest but also in the interest of our allies and partners. So this is one of the issues that is on the agenda, both now and going forward."
However, in a statement late Tuesday, an unnamed State Department official stressed that the U.S. government is not discussing any joint boycott and that no discussions have been held. "Our position on the 2022 Olympics has not changed," the official told Politico. "We have not discussed and are not discussing any joint boycott with allies and partners."
"The State Department Spokesperson did not say we had, contrary to some reporting. As the Department said, we regularly discuss common concerns vis-à-vis the PRC with our allies and partners. We will continue to do so, cognizant that a shared approach will always be in our interest," the official added.
Countries and companies outside China are facing immense pressure to boycott the 2022 Beijing Winter Olympics over what the Treasury Department has described as "serious human rights abuse" against Uyghur Muslims living in Xinjiang.
The Chinese government forced roughly a million Uyghurs and other minority groups into detention camps in the region, where they must face an "extensive program of repression" that includes forced labor and sterilizations, according to a joint statement issued on March 22 by Canada, the U.K. and the U.S.
Beijing has repeatedly denied all allegations of human rights violations, with its Foreign Ministry branding the accusations as "malicious lies" that are part of a smear campaign against China.
"The U.S. accusation that China places the interests of government over human rights is distortion of concepts. China puts people's interests at the center. We believe that people and life always come first, and safeguard the human rights of the people," Foreign Ministry spokesperson Hua Chunying said during a press conference last month.
"When the U.S. launched an unprovoked war against sovereign countries, leading to hundreds of thousands of deaths and family separation and displacement for numerous people, did it ever care about the human rights and freedoms of the people of those countries?" she added.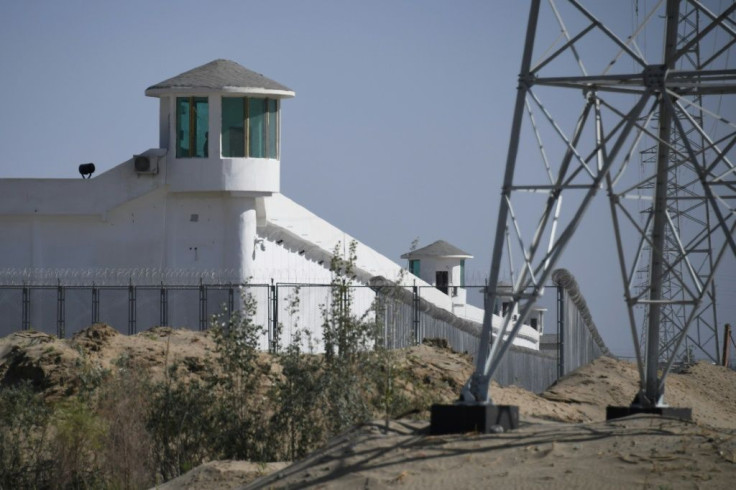 © Copyright IBTimes 2022. All rights reserved.
FOLLOW MORE IBT NEWS ON THE BELOW CHANNELS