From Willow Smith To Vivienne Jolie-Pitt - Is Nepotism Out Of Control In Hollywood?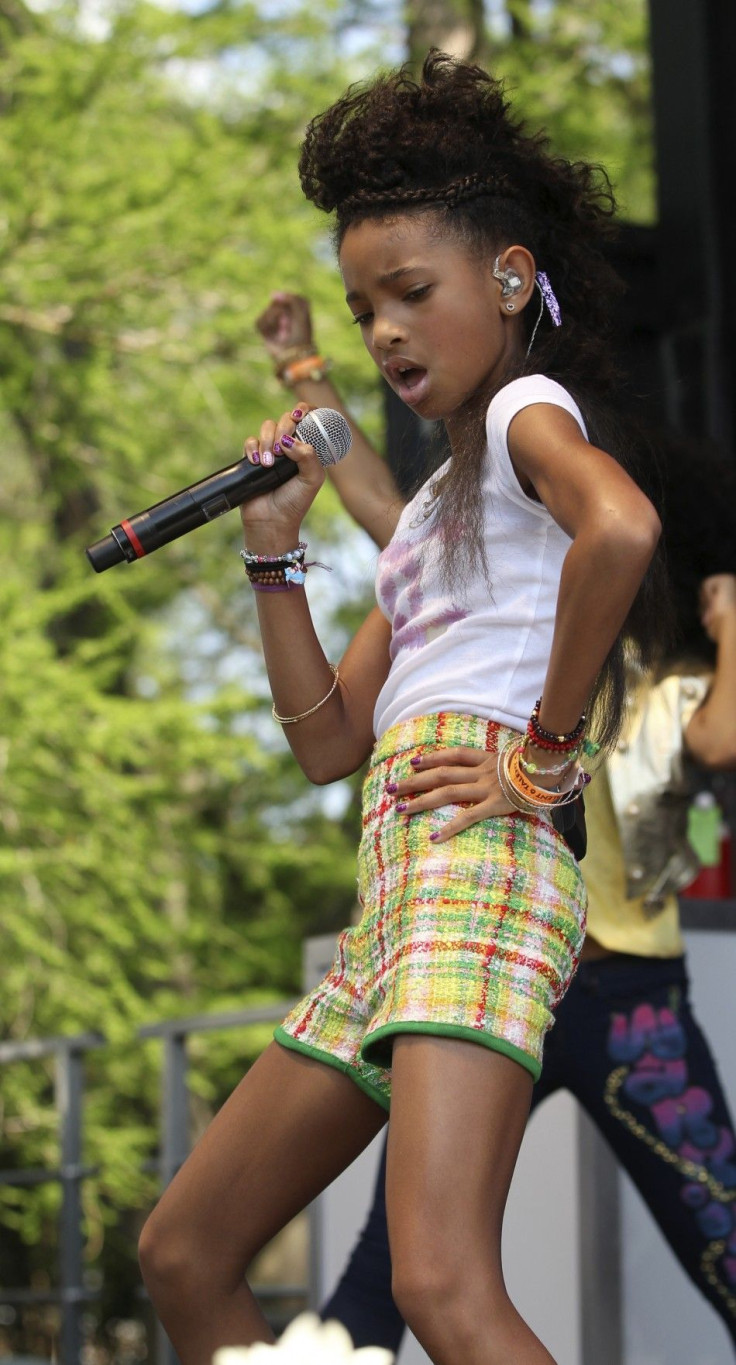 For decades, aspiring actors have sought the secret to breaking into Hollywood, but these days it seems that secret is simple: All you need are famous parents.
Walt Disney Studios (NYSE: DIS) confirmed to Us Weekly on Wednesday that Vivienne Jolie-Pitt, the 4-year-old daughter of Hollywood power couple Angelina Jolie and Brad Pitt, is making her big-screen debut in "Maleficent," a live-action "Sleeping Beauty" reboot that stars her famous mom in the title role.
The casting decision follows a recent string of big-screen breaks for celebrity tots, including an announcement in May that the title role in Sony Pictures' (NYSE: SNE) remake of the musical "Annie" will be played by Willow Smith, the 11-year-old daughter of Will and Jada Pinkett Smith. Willow's father, who is producing the film, previously jumpstarted the career of his son, Jaden, who at 14 has already starred in several major motion pictures.
In "Maleficent," Vivienne Jolie-Pitt will play a younger version of Princess Aurora, who is played by Elle Fanning, who herself got her start playing younger versions of her famous older sister, Dakota.
If all this partisan casting is starting to make your head spin, it doesn't end there. While nepotism is by no means new to Hollywood (Drew Barrymore is part of an entertainment dynasty that spans more than a century), there are signs that it's getting worse. A look into the family histories of "young Hollywood" reveals that, while most rising stars do not come from showbiz royalty like the Smiths do, a startling number have nevertheless been born into the business -- or at least very close to it.
The ubiquitous Kristen Stewart, for instance, no doubt got by with a little help from her parents -- one is a producer and the other is a script supervisor. "Harry Potter's" Daniel Radcliffe, who got his start appearing in TV movies for the BBC, has a mother who happened to work as a casting agent for the BBC. Zooey Deschanel, fresh off her first Emmy nomination for "New Girl," was introduced to the business by her father, the award-winning cinematographer Caleb Deschanel. And then there is this season's hot new TV series, HBO's "Girls," in which all four of the leads -- including series creator Lena Dunham -- have famous parents.
Granted, the sons and daughters of Hollywood stars have their own baggage, not the least of which is living up to public expectations while getting lost in the ominous shadows of their legendary parents. Earlier this year, actress Zelda Williams -- daughter of Oscar-winning actor Robin Williams -- confronted this very issue when she penned an open letter that both acknowledged her advantages and blasted those who suggest she received preferential treatment. Williams explained that her first break, a movie in which she appeared with her father at the age of five, came after months of auditioning and vetting. "I was a child when I got that first role," she wrote. "I'd earned the part and wanted to give it a shot."
Nevertheless, it's difficult not to wonder how Zelda Williams' first break compared with that of her father, who spent years slugging away as a street performer and stand-up comic before any TV executive would look at him twice. That question has also crossed the minds of some in the acting community who do not have famous last names. A day after Williams posted her public complaint, a Dutch actress named Shanice penned her own letter in response, explaining that it would be easier for struggling actors to be sympathetic to the plight of celebrity offspring if more of those offspring would just admit that they've been given a leg up.
"I don't take any issue with the Kate Hudsons and Zoe Kravitzes," Shanice wrote, "as long as they realize how incredibly blessed they are and how others face challenges that are a lot harder than proving yourself to be worthy."
If all this justifies the recent backlash against Hollywood nepotism, it's interesting to note that there has already been a backlash to the backlash -- ironically, from none other than "Back to the Future" actor Crispin Glover. Responding to criticism that the four leads from "Girls" have famous parents, Glover called such attacks baseless and misogynistic. "There is no doubt that privilege gets us everything in life," he wrote. "But there is also no way that HBO is going to give someone a TV show based solely on who their parents are."
Glover, incidentally, is the son of actor Bruce Glover.
© Copyright IBTimes 2023. All rights reserved.