Wingwalker Falls 200 Feet to Death at Michigan Air Show [Photos & Video]
A crowd of 75,000 people witnessed a horrifying moment at the Selfridge, Mich., Air Show on Sunday when a wingwalker, Todd Green, died after falling from 200 feet.
During a stunt, Green attempted to grab one of the helicopter's runners. As he tried to climb from a biplane to the helicopter, he lost his grip and plummeted to the ground, Mirror reported.
The accident, which happened around 1:30 p.m., Sunday, was initially thought to be a part of the stunt by many of the viewers.
Green was very good at it, colleague Kyle Franklin told AP. He said Green performed the stunt without safety equipment and was one of the two people to ever do so.
The entire Selfridge family joins together in mourning the death of Mr. Green. Our hearts reach out to those who are impacted by this tragedy, including his family, friends and our many visitors who witnessed this tragic event, said Col. Michael Thomas, 127th Wing Commander at Selfridge.
Meanwhile, the airbase is working with the Federal Aviation Administration to investigate Green's death.
Below are the photos and the video of his fatal fall.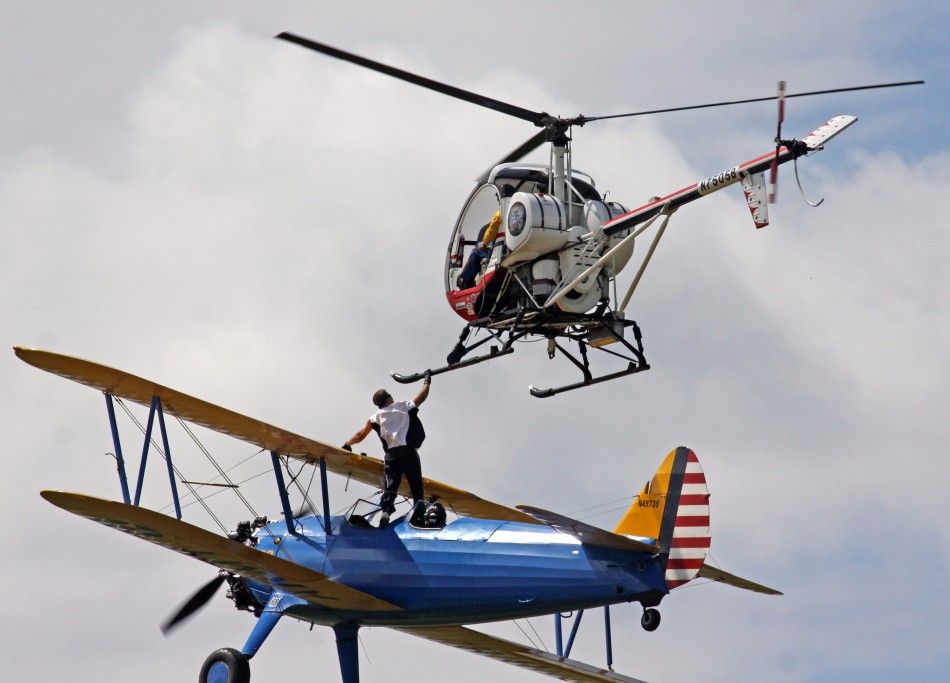 © Copyright IBTimes 2023. All rights reserved.