Woman Admitted In Hospital Steals Ambulance And Crashes Into River, Sinking 15 To 20 Feet
A woman stole an ambulance and crashed into a cement barrier before landing inside a river in West Virginia.
Officials said the woman, who was a patient at a Charleston hospital, was found dead inside the ambulance after it was recovered from the Kanawha River.
Elizabeth Reed, of Hinton, stole an ambulance belonging to the Cedar Grove Volunteer Fire Department at around 12:30 a.m. Thursday, the Charleston Police Department said, according to AP News.
Reed fled in the ambulance and drove toward the State Capitol. She then took down street signs as she sped down Greenbrier Street and took a turn onto Kanawha Boulevard.
After striking a concrete barrier near Chesapeake Avenue, Reed went over the embankment and landed into the Kanawha River.
The ambulance sank 15 to 20 feet below the water's surface with Reed behind the wheel.
Reed was a patient in the emergency room of Charleston Area Medical Center General Hospital prior to her and the ambulance sinking into the Kanawha River.
She stole the ambulance after having some sort of altercation with law enforcement at the hospital, police told 13 News.
Search and recovery efforts ensued early Thursday morning to rescue Reed and retrieve the ambulance from the river. Dive teams from the Charleston Fire Department were part of the rescue crew. However, Charleston Police said they were suspending the efforts at around 5 a.m. Thursday because the diving conditions were poor and the manpower was not enough.
Rescue efforts resumed hours later.
The ambulance was recovered at around 10 a.m. Thursday. Reed was pronounced dead at the scene after her body was found inside the ambulance.
The incident continues to be investigated.
A similar incident was reported this month after a woman was found dead inside a car that submerged in a Louisiana river. Stephany Fong, 32, of Lake Charles, was last spotted leaving a casino before she disappeared on Nov. 19. Officials checked nearby waterways with sonar to find the missing woman.
Fong's white Toyota RAV4 was eventually found submerged in 11-foot-deep water in Bayou d'Inde. The vehicle was pulled out with Fong's body still inside about 60 hours after she went missing.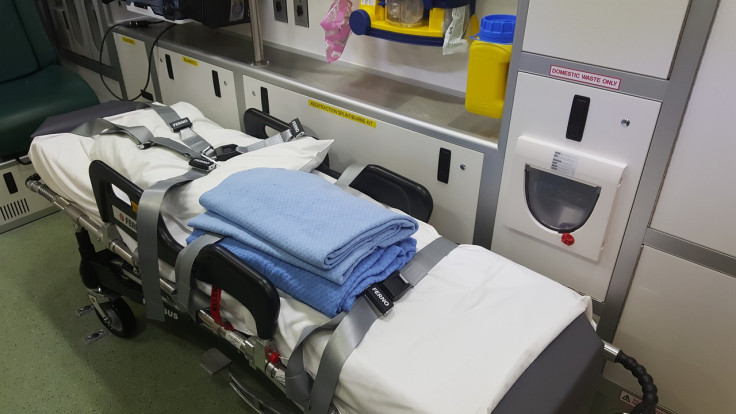 © Copyright IBTimes 2023. All rights reserved.
FOLLOW MORE IBT NEWS ON THE BELOW CHANNELS