World Baseball Classic 2023: Schedule, Teams, Bracket For WBC During MLB Spring Training
The 2023 World Baseball Classic schedule is about to get underway. The tournament features 20 teams and will take place over the course of two weeks during the heart of MLB spring training.
The schedule for the 2023 World Baseball Classic starts on March 7 and concludes with the championship game on March 21. The WBC bracket features four pools that are each made up of five international teams.
The World Baseball Classic format is similar to that of the World Cup, as teams play one game against each team in their respective pool. The top two teams from each pool advance to the quarterfinals. The quarterfinals, semifinals and championship are all single-game elimination rounds.
Chinese Taipei, Cuba, Italy, Panama and The Netherlands make up Pool A. Cuba and The Netherlands kick off the WBC schedule with a game at 11 p.m. ET on March 7 on FS1. Pool A takes place in Taichung, Taiwan from March 7-12.
Pool B is scheduled for March 9-13 in Tokyo, Japan. Korea, Japan, Australia, China and The Czech Republic make up Pool B, which starts at 5 a.m. ET on FS2 when China takes on Japan.
The United States, Mexico, Colombia, Canada and Great Britain make up Group C. Phoenix hosts Pool C, which starts on Fox at 2 p.m. ET on March 11 when Colombia takes on Mexico. Team USA and Britain will play seven hours later. Pool C play concludes on March 15.
Pool D is scheduled to go from March 11-15 in Miami. Nicaragua and Puerto Rico kick off Pool D play on March 11 at 12 p.m. ET on FS2. Venezuela, Israel and the Dominican Republic are also in Pool D.
The top two teams from Pool A and Pool B will compete in the WBC quarterfinals on March 15 and 16. The top two Pool C and Pool D teams will play in the quarterfinals on March 17 and 19.
Miami hosts the WBC semifinals on March 19 and 20. The 2023 World Baseball Classic championship is scheduled for 7 p.m. ET on FS1 on March 21 in Miami.
Team USA is the reigning WBC champion. The United States won the tournament in 2017. The 2021 WBC was postponed because of the Covid-19 pandemic.
Japan won the first two World Baseball Classics in 2006 and 2009. The Dominican Republic won the 2013 WBC title.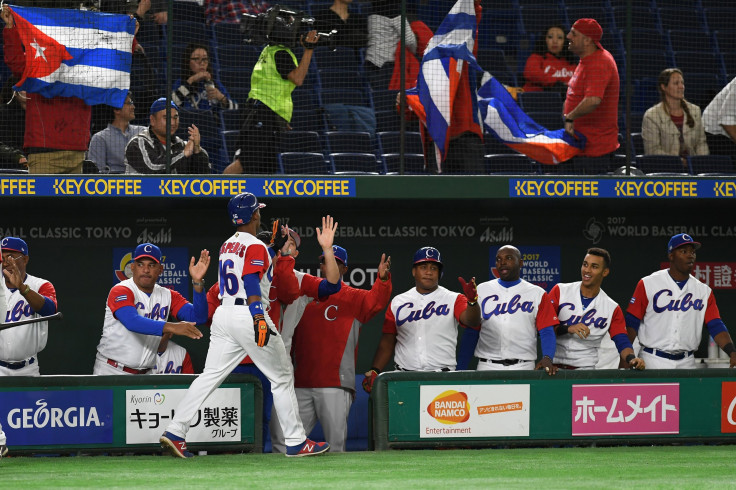 © Copyright IBTimes 2023. All rights reserved.