World Series Game 5: Start Time, TV Channel, Live Stream Info, And Prediction For Red Sox Vs. Cardinals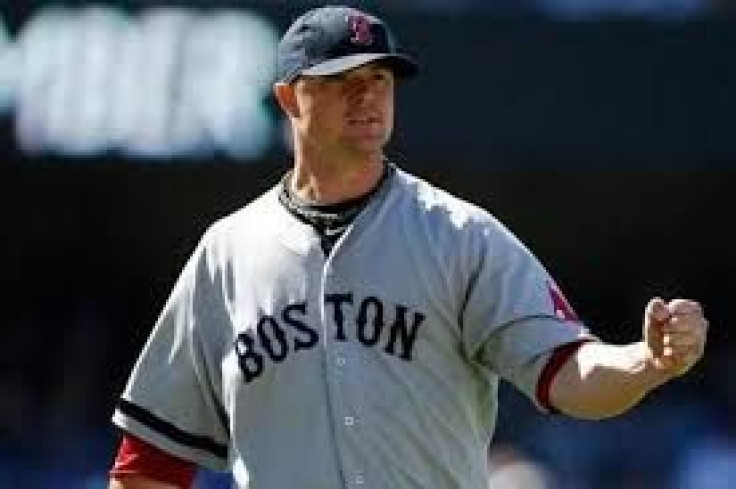 Through four games, the 2013 World Series may be the most bizarre Fall Classic in recent memory. On Saturday, the St. Louis Cardinals won Game Three after Boston Red Sox third basemen Will Middlebrooks was called for obstruction. Just one day later, Boston tied up the series at 2-2 by ending the game with a pickoff at first base.
It hasn't just been the odd ways the games have ended that have made this series stand out. Both teams have failed to play fundamentally sound baseball. In the last three games, the Red Sox have committed six errors, allowing three unearned runs. The opener saw the Cardinals defense fail them, as they gave up three unearned runs on multiple miscues.
In Game One, St. Louis ace Adam Wainwright was the victim of poor support from his fielders. He took the loss, allowing five total runs in five innings. Even though he didn't get much help, the right-hander didn't do himself any favors. He was off for most of the night, failing to look like the pitcher that was one of the best in the MLB during the regular season.
"I felt very out of synch tonight, unfortunately," Wainwright said after the loss. "It's something usually I can make adjustments on the fly a lot quicker than I was able to tonight. It's pretty disappointing to do that on this stage."
Five days later, the veteran is ready to put the Game One debacle behind him when he takes the mound in Game Five. Before that start, Wainwright had been dominant in the 2013 playoffs, giving up three runs in 23 innings. Following last week's contest, his postseason ERA this year is still 2.25.
"It's a pretty clean slate," Wainwright said Sunday. "I honestly don't know why my mechanics were as bad as they were and my delivery was off as much as it was. But I feel like I've put in a lot of good reps in front of the mirror, watching film and feeling my delivery and learning the basics all over again."
Wainwright will face the same pitcher that beat him in Fenway Park, except this game will be played in St. Louis. Jon Lester threw seven and two-third shutout innings, continuing his successful playoff career. In 12 postseason appearances, the 29-year-old has risen to the occasion, lowering his ERA by more than 1.5 runs.
"I don't know what it is. I like this stage," said Lester. "I like knowing that I've got to go out there and give everything I've got for my teammates, because tomorrow might be our last game. You don't know. I guess that just gives you that little extra focus."
Even though Fenway Park is known for being hitter-friendly, the Cardinals might have an advantage by playing away from Boston. Lester's road ERA of 4.21 is significantly higher than his 3.09 ERA that he has in home games.
Las Vegas Betting Odds: St. Louis-125, Boston+115
Where To Watch Online: Postseason.TV (International only)
Audio Live Stream: MLB.TV
Start Time: 8:07 PM Eastern Time
TV Channel: FOX
Prediction: St. Louis 3, Boston 1
© Copyright IBTimes 2023. All rights reserved.